Ravioli are a great option for a busy weeknight when you need to get a meal on the dinner table fast. Pair ravioli with delicious sauces, side dishes, or salads to create a satisfying meal the whole family will love.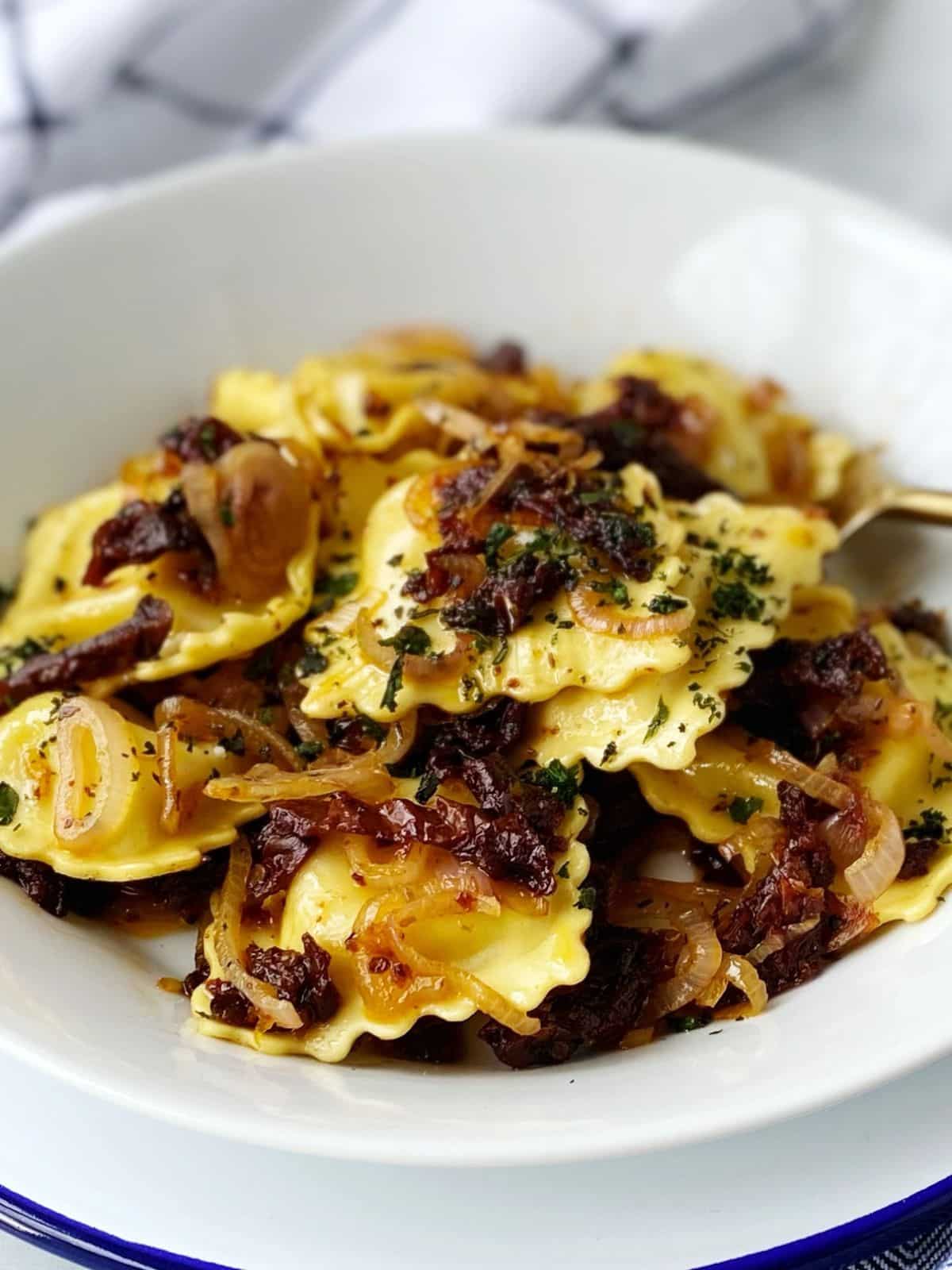 What is ravioli?
Ravioli are square or circular pillows of pasta filled with cheese, meat, seafood, or vegetables. Common fillings include a variety of savory flavors, such as ricotta cheese, mozzarella cheese, spinach, mushroom, chicken, and sausage.
There are three different types of ravioli - fresh, frozen, and homemade. Both fresh and frozen varieties are readily available at supermarkets. If you enjoy making pasta from scratch, try this guide for homemade ravioli.
Fresh ravioli
Fresh, pre-packaged ravioli can be found in the refrigerated deli section of your local supermarket. They come in a large variety of fillings, such as cheese, mushroom, lobster, and spinach... just to name a few.
Fresh ravioli cook quickly and are good quality. Rana and Buitoni are popular, readily available brands. Some of my favorites include spinach and ricotta cheese ravioli, butternut squash ravioli, and lobster ravioli.
Frozen ravioli
Frozen ravioli can be found in the freezer section of the supermarket. Cheese and meat-filled ravioli are the most common. Frozen ravioli are a great staple to keep on hand for quick, last-minute meals.
What to serve with ravioli
Ravioli can be tossed with simple ingredients to create an easy and delicious main course. From a heavier cream sauce to a lighter sauce made with juicy tomatoes, here are many delicious ideas.
Fresh or jarred pesto
Tomato sauce made with fresh cherry tomatoes
Jarred marinara sauce
Butter or olive oil
Brown butter sauce
Grated Parmesan cheese
Fresh basil
Pine nuts
Alfredo sauce
Sautéed veggies such as spinach, mushrooms, or shallots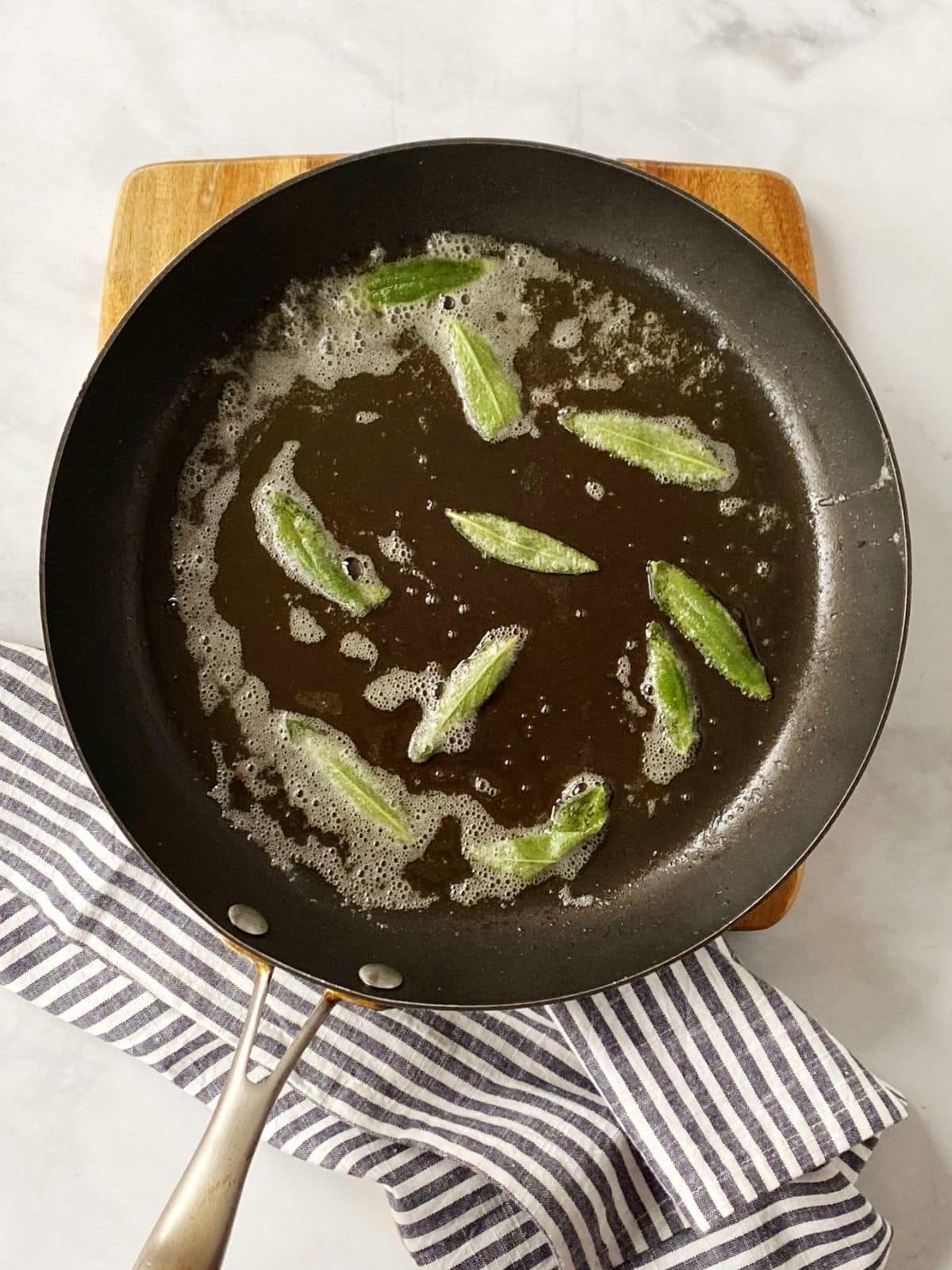 Add a delicious side dish to round out your ravioli meal.
Garlic bread or Italian bread
Caesar salad
Spring salad or arugula salad
Oven-roasted vegetables, such as green beans, broccoli, or cauliflower
Ravioli can also be served as a side dish. For a perfect pairing, try serving them alongside steak, chicken, pork, or seafood.
Easy main dish recipes for ravioli
Ravioli with Sun-Dried Tomatoes - Dinner simply doesn't get any easier than this! Three ingredients and ten minutes are all you need to make this sun-dried tomato pasta.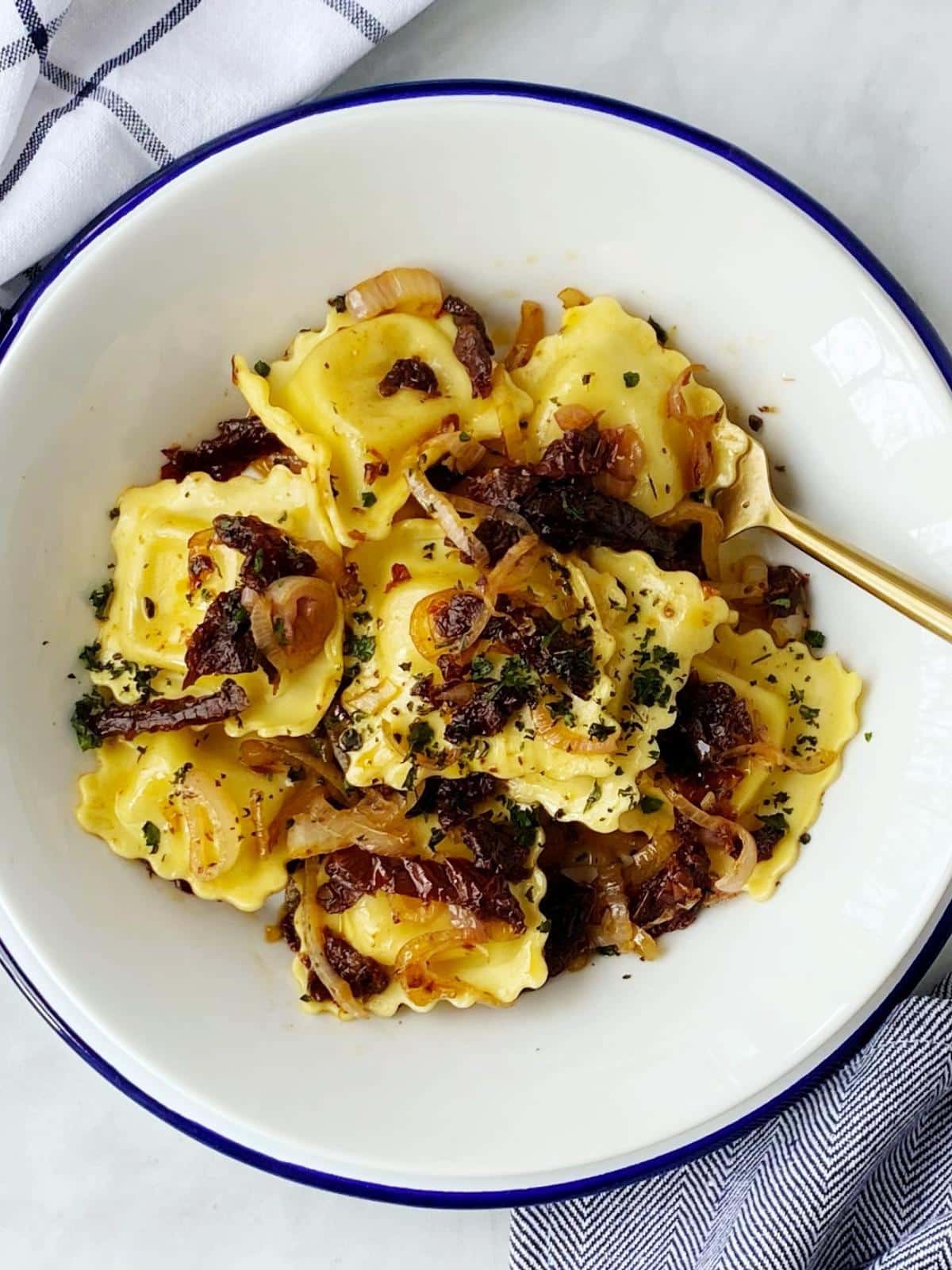 Mushroom Ravioli with Sage Butter - This is an easy, fuss-free dish perfect for weeknight meals and elegant enough for guests. With just four ingredients and practically no prep, this dish is a dinner winner!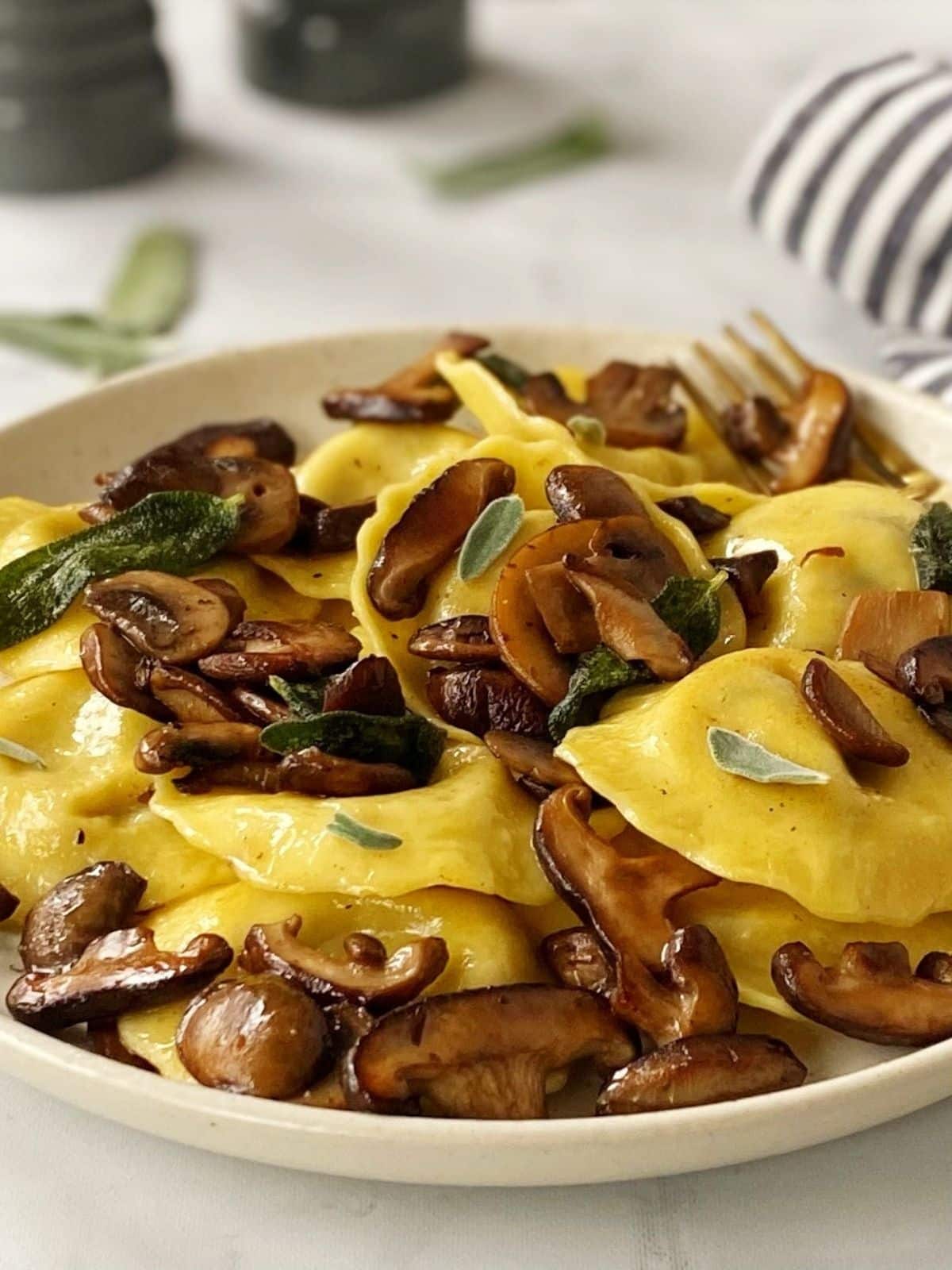 Pumpkin Sage Ravioli - Pumpkin Sage Ravioli is a quick weeknight meal filled with fall flavors. Fresh (store-bought) ravioli adds to the ease of this dish.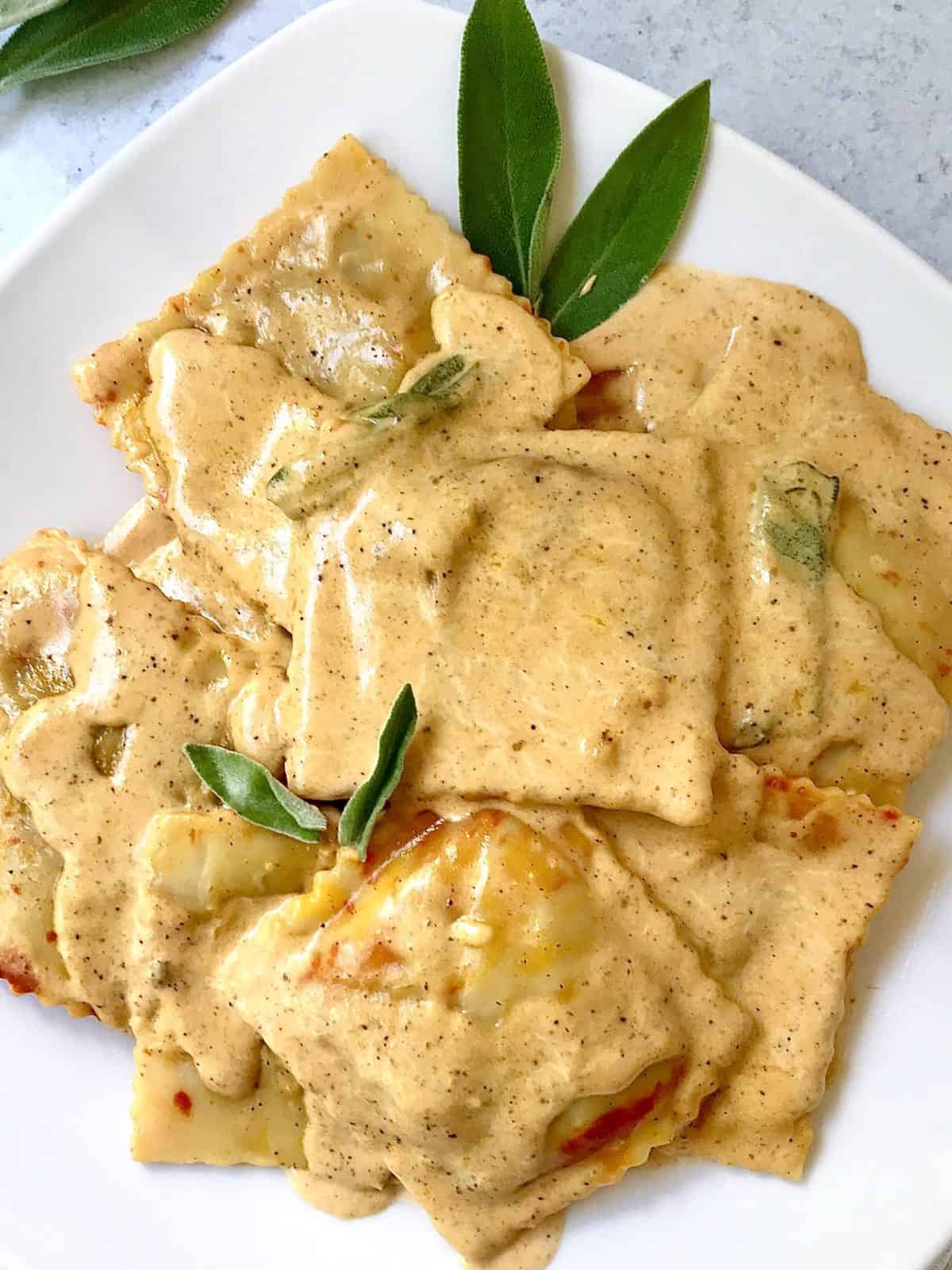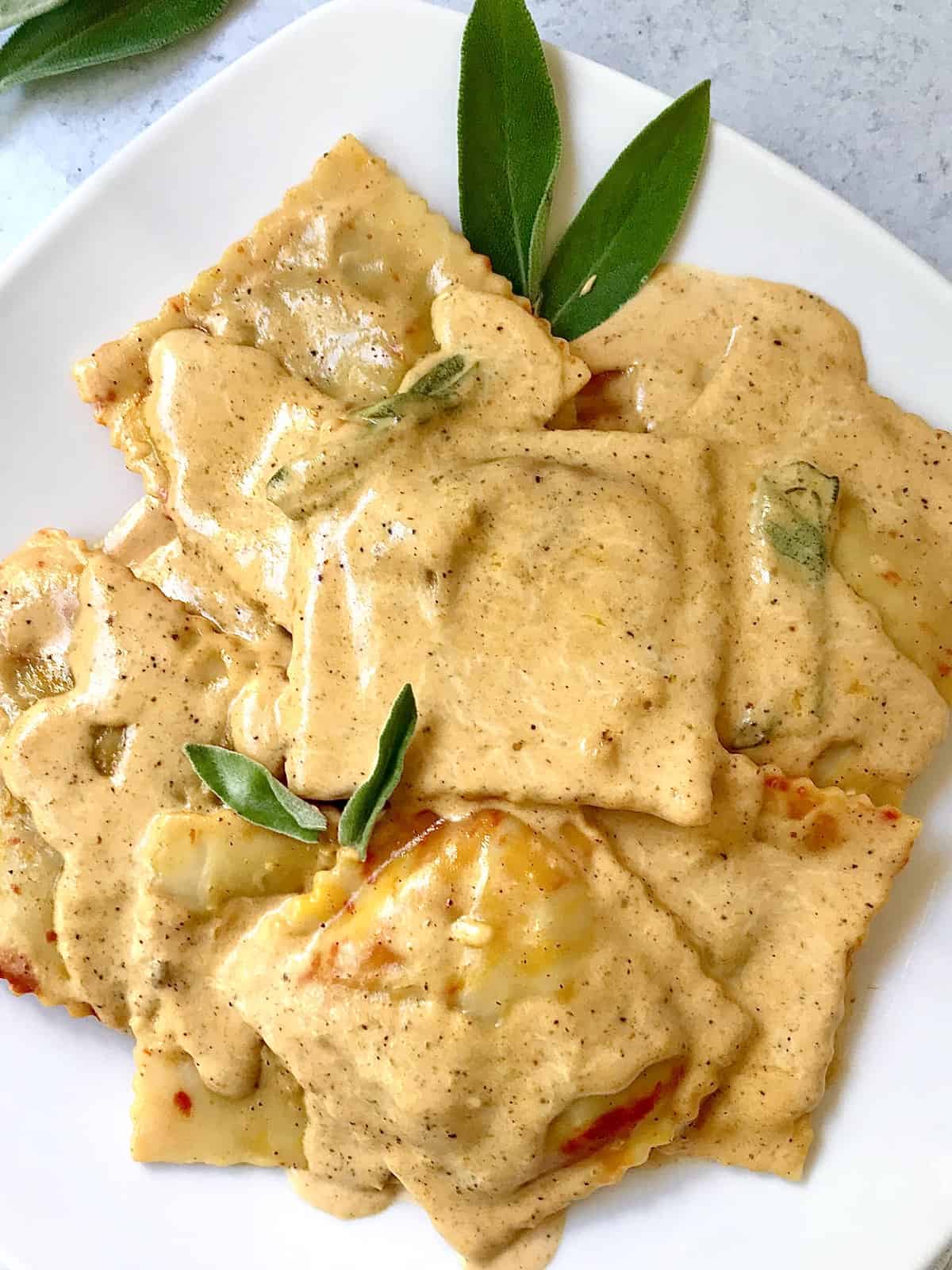 Cheese Ravioli Sausage Bake - This no-boil baked pasta is an easy, fuss-free way to enjoy a hearty pasta dinner. Serve with garlic bread and a garden salad.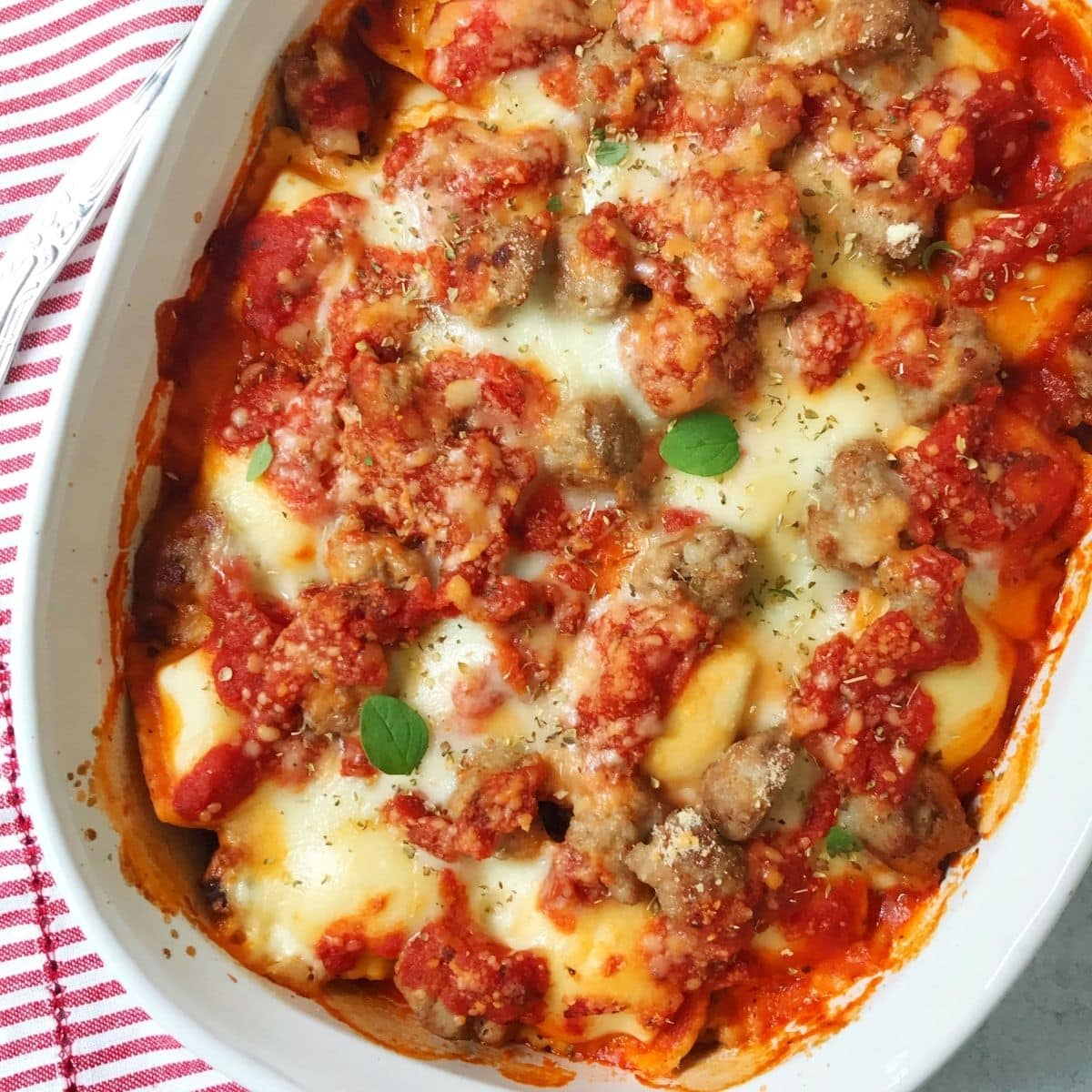 Best sauces for ravioli
Easy Ravioli Sauce - This ravioli sauce is simple to prepare yet big on flavor. Combine with fresh pasta for a gourmet-style dish that takes just 10 minutes.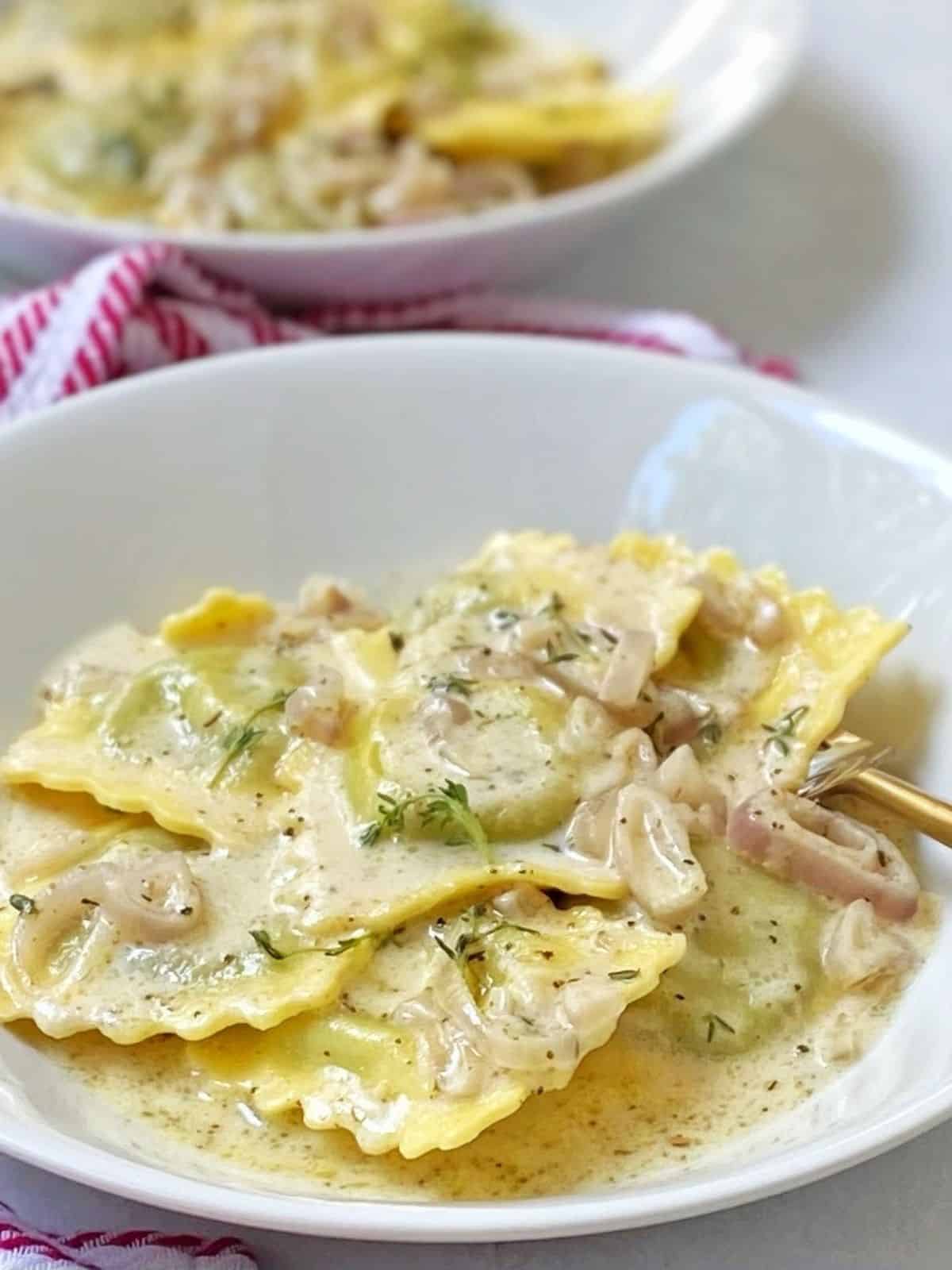 Alfredo Sauce with Evaporated Milk - This sauce comes together in less than 15 minutes. Toss this 3-ingredient sauce with ravioli - or any type of pasta - for a meal that is as easy as it is delicious.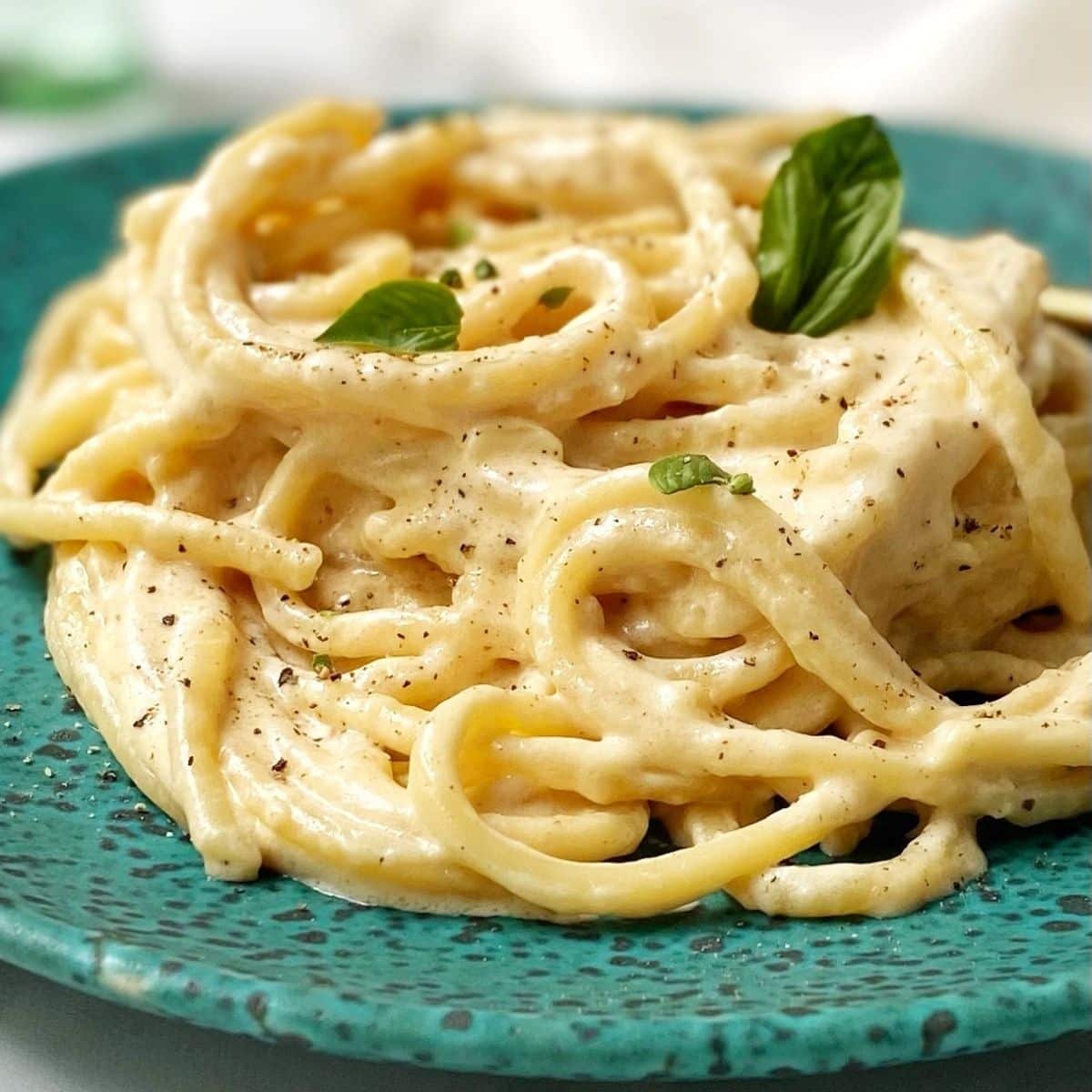 Pepita Basil Pesto - A flavor-packed condiment that is delicious on pasta, pizza, sandwiches, and more.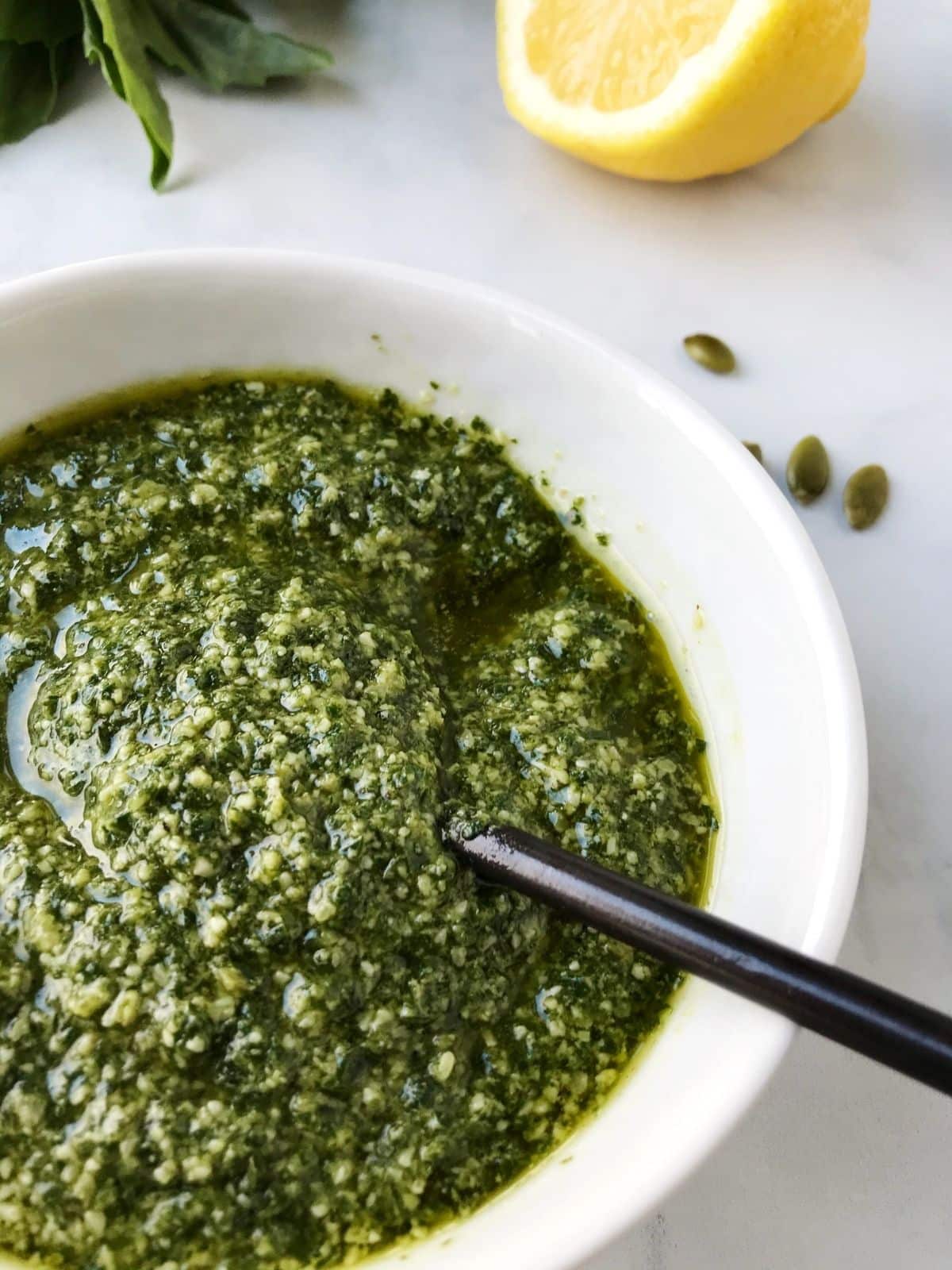 Ravioli side dishes
Ciabatta Garlic Bread - Flavorful garlic bread is easy to make at home with a few simple ingredients. Ciabatta bread has a delicious crusty texture that pairs perfectly with soups, pasta, salads, and more.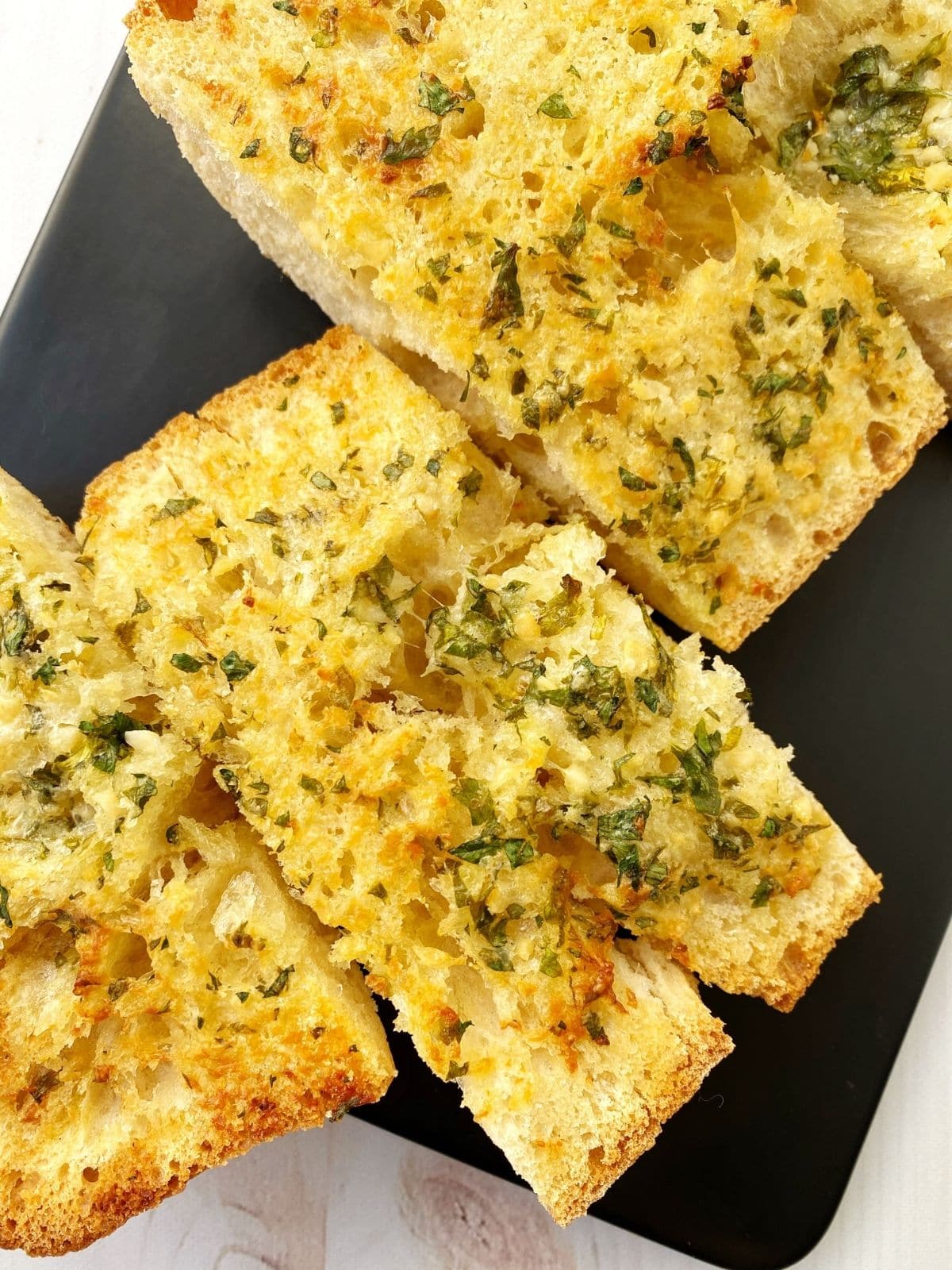 Lemon Pepper Green Beans - If you're looking for a quick 10-minute side dish that is packed with freshness and flavor, look no further. Green Beans are perfect for weeknight dinners and holidays alike.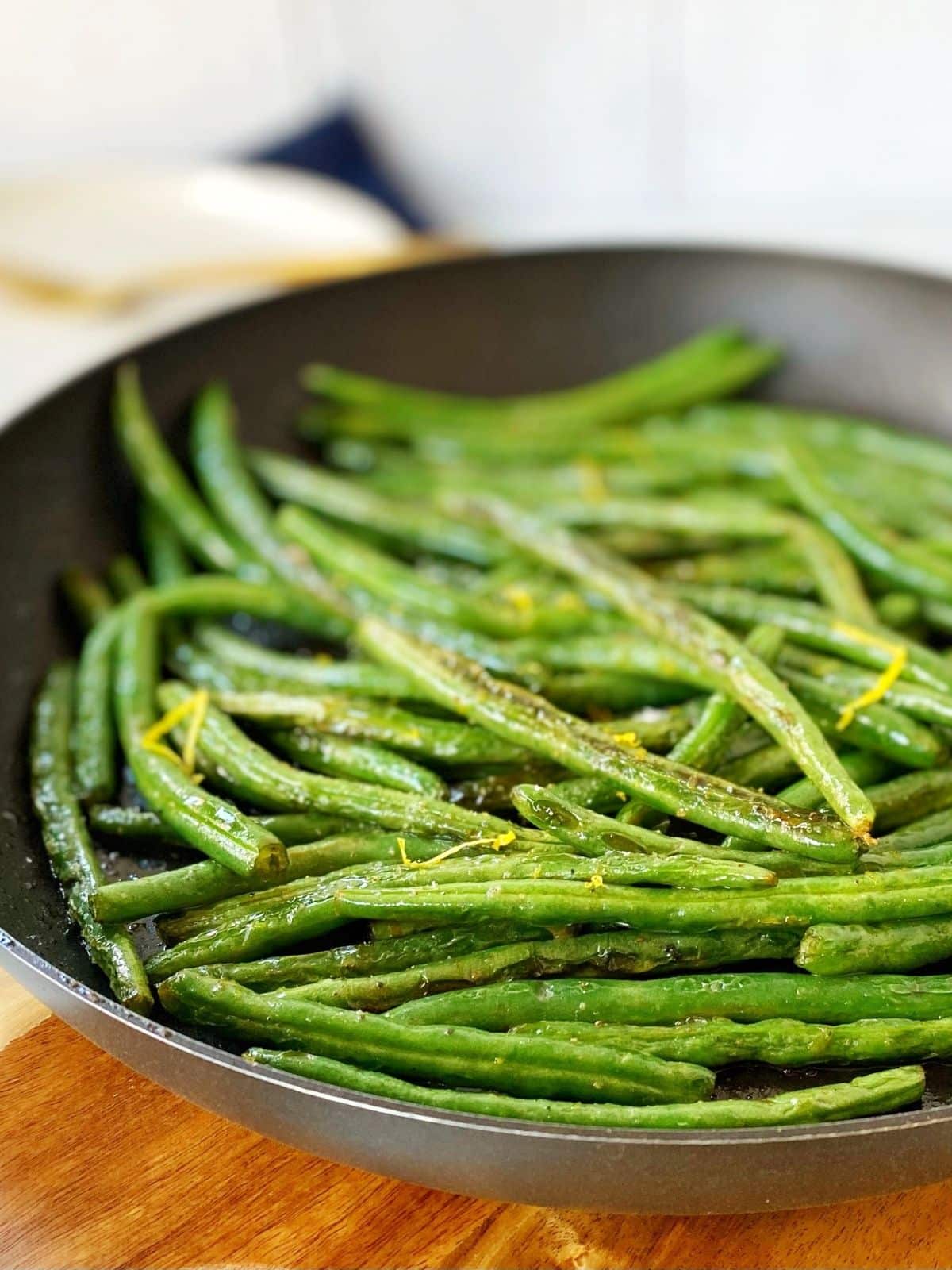 Garlic Parmesan Cauliflower Wings - Just four ingredients are all you need to make these crispy roasted garlic Parmesan cauliflower bites. Wonderfully easy and simply delicious!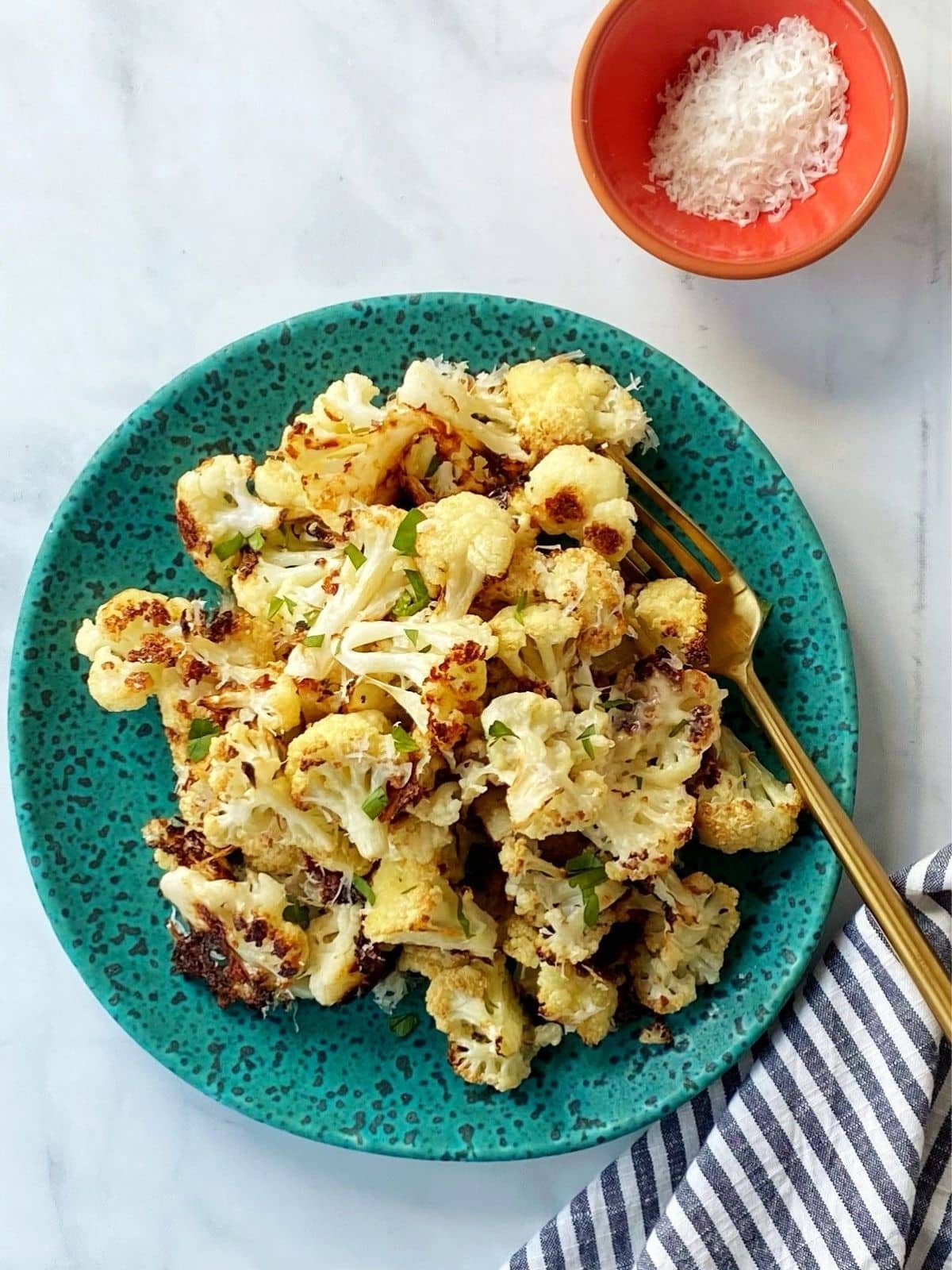 Roasted Honey Thyme Carrots - Carrots are roasted to caramelized perfection, then tossed in thyme-infused honey for an irresistible side dish. Serve on a bed of arugula for an impressive presentation.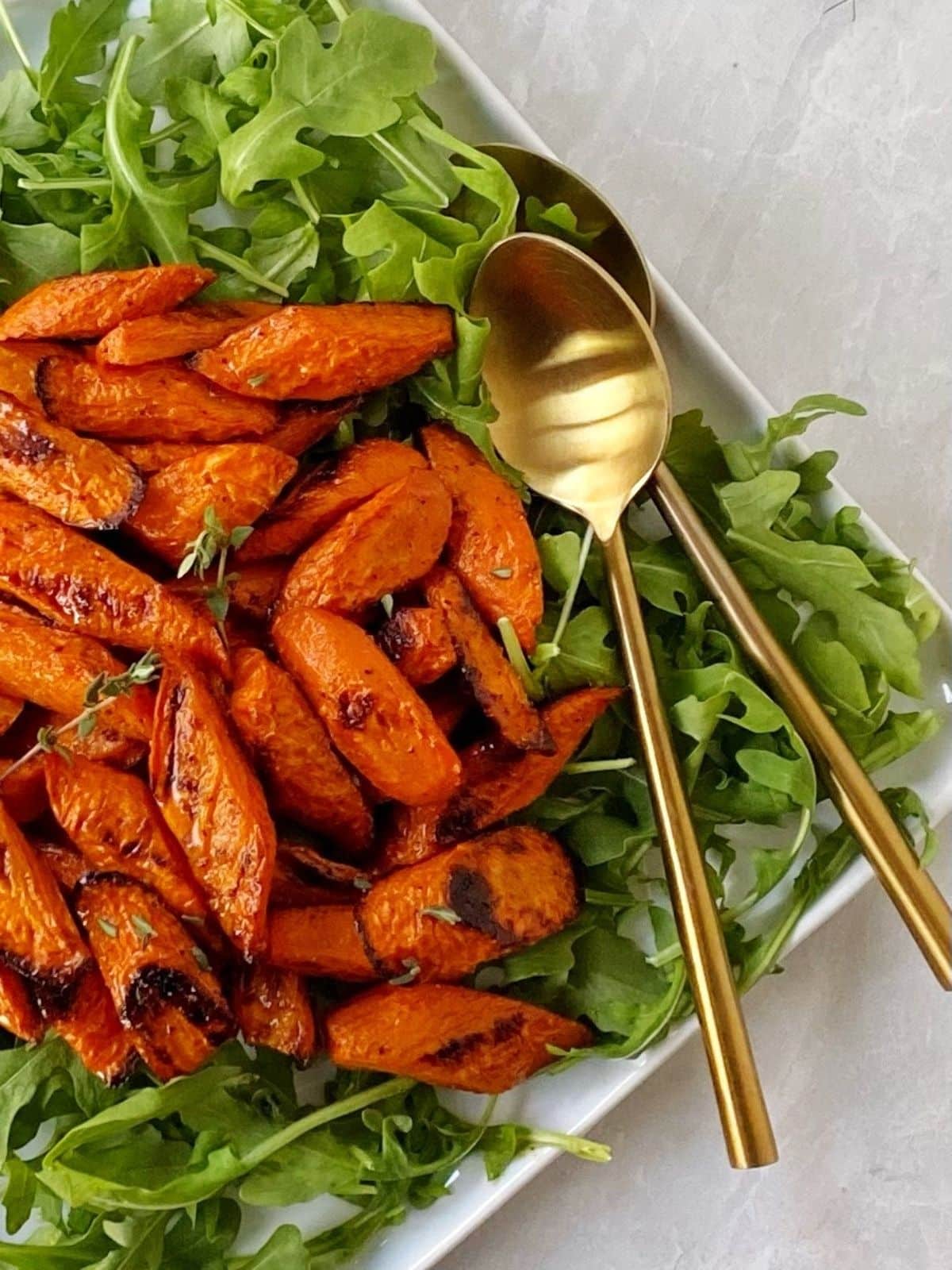 Best salads to serve with ravioli
House Salad with Balsamic Mustard Dressing - This house salad is the perfect go-to salad for every day. It's fresh, easy to prepare, and completely customizable. The balsamic vinegar dressing adds a wonderful tang.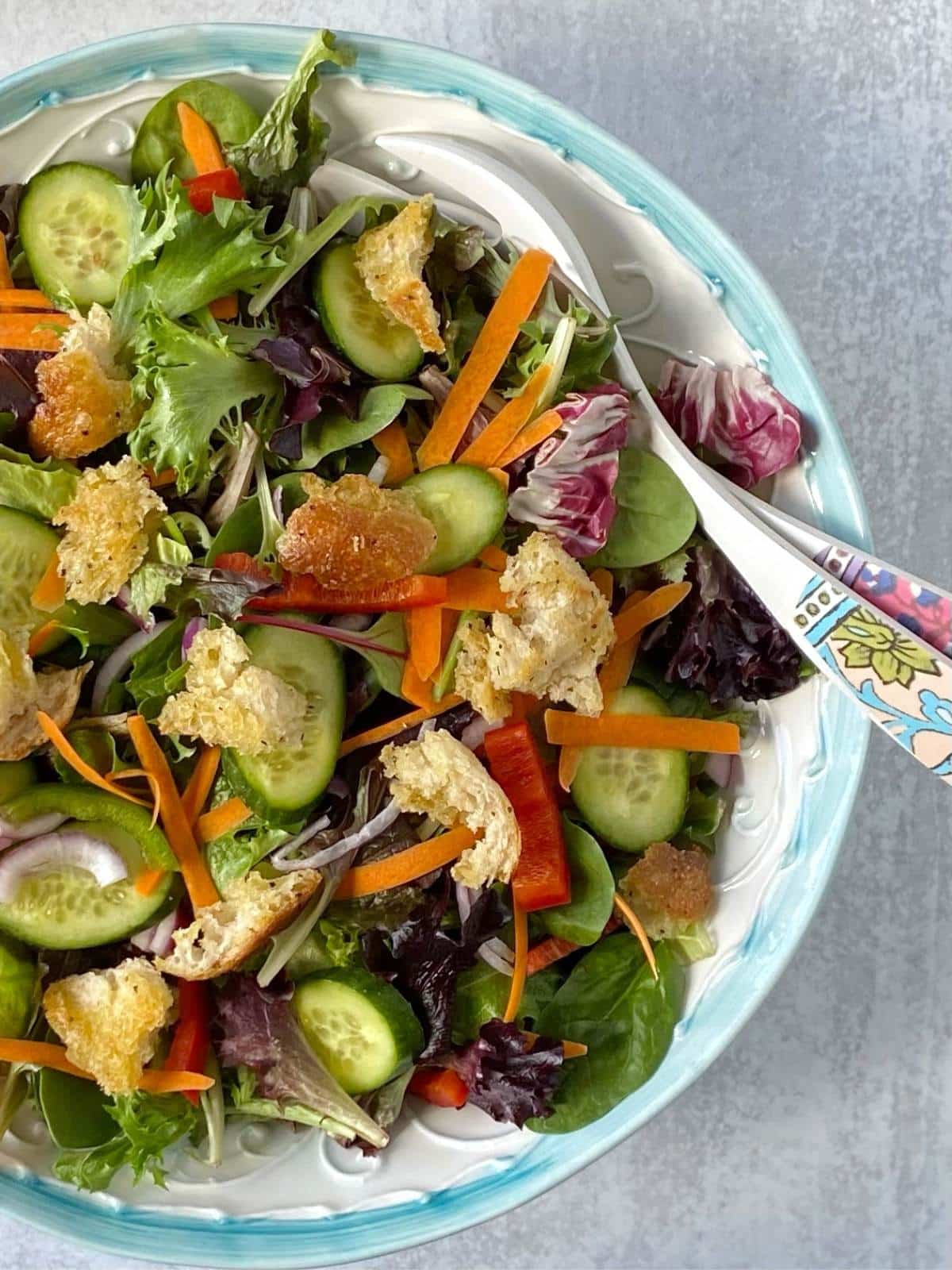 Warm Brussels Sprouts Caesar Salad - Slightly roasted shredded Brussels are tossed in homemade creamy Caesar dressing and topped with bacon, hard-boiled eggs, and everything bagel croutons. The flavors of Caesar salad are elevated with brunch inspiration.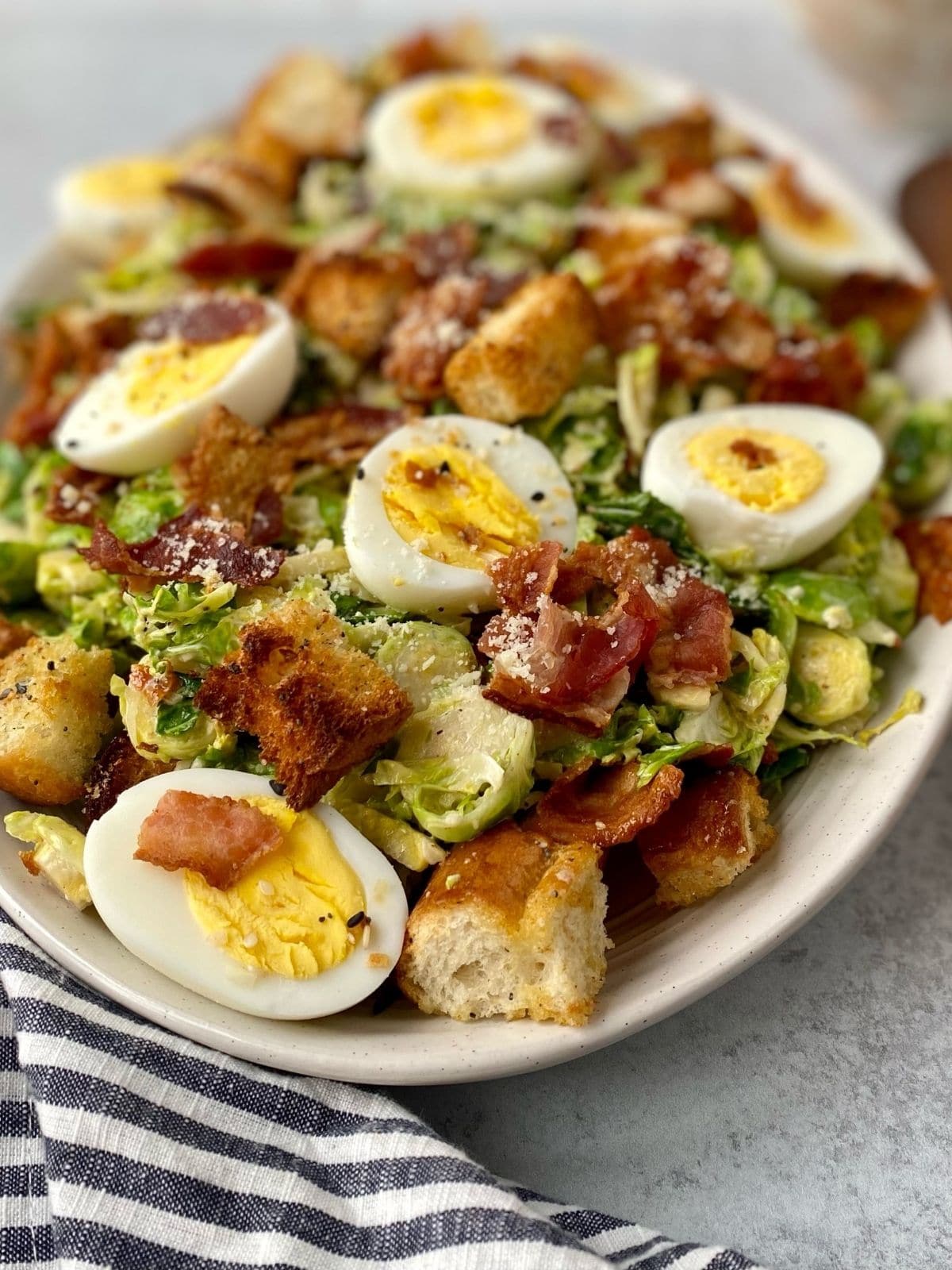 Burrata Caprese Salad - This salad is full of fresh ingredients and vibrant flavor.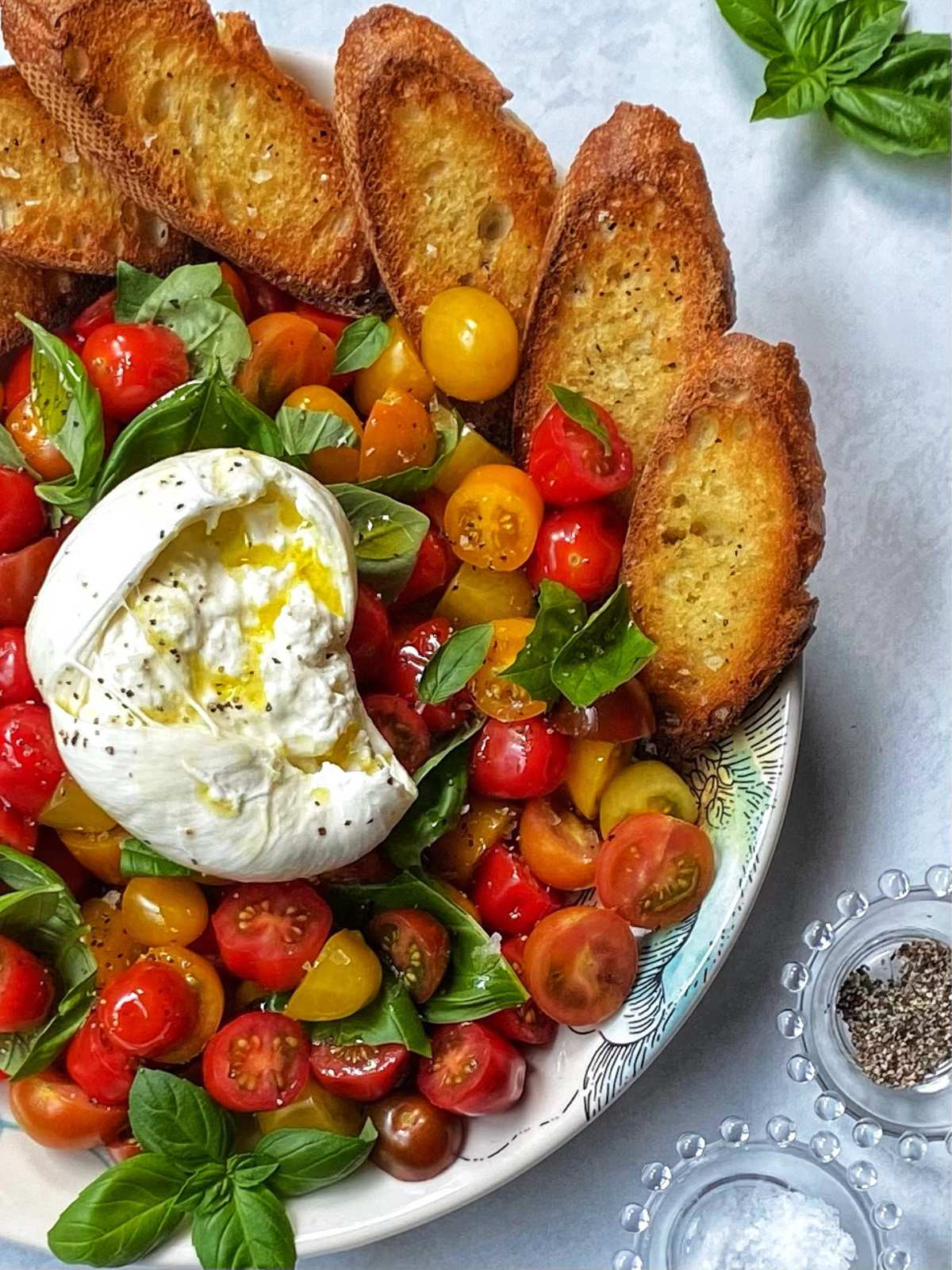 Seven Layer Salad - This salad is an updated take on a retro classic. Ideal as a make-ahead dish, the ingredients are layered on a platter with dressing on the side.
Blue Cheese Salad with Arugula, Apples, and Walnuts - Apples, walnuts, and cranberries top this arugula blue cheese salad with wonderful flavors and textures. Toss with a homemade maple mustard dressing for the perfect accompaniment to any fall meal.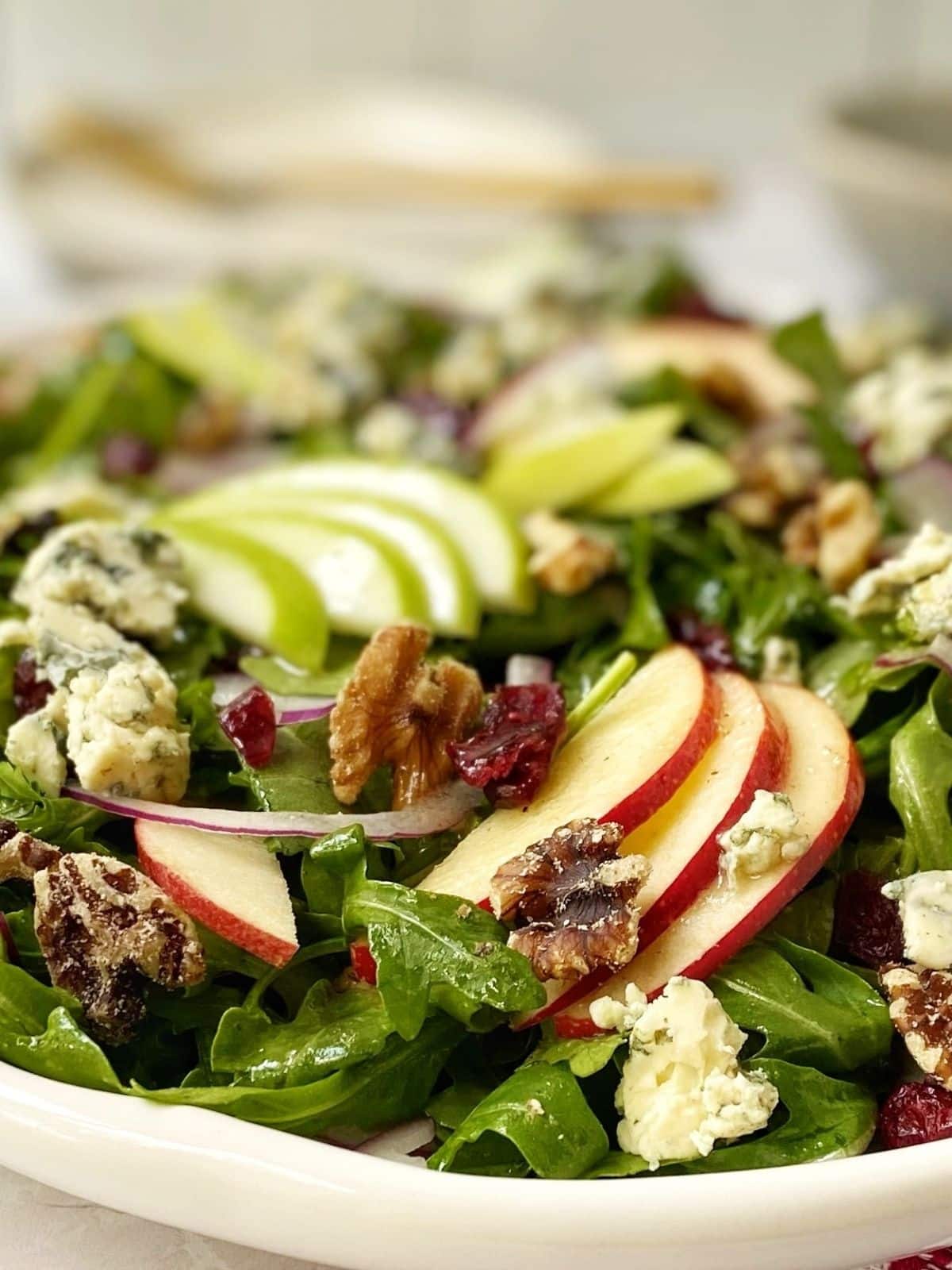 Corn Panzanella Salad with Garlic Toast Croutons - Traditional Panzanella salad gets a twist from the addition of grilled corn and garlic toast croutons.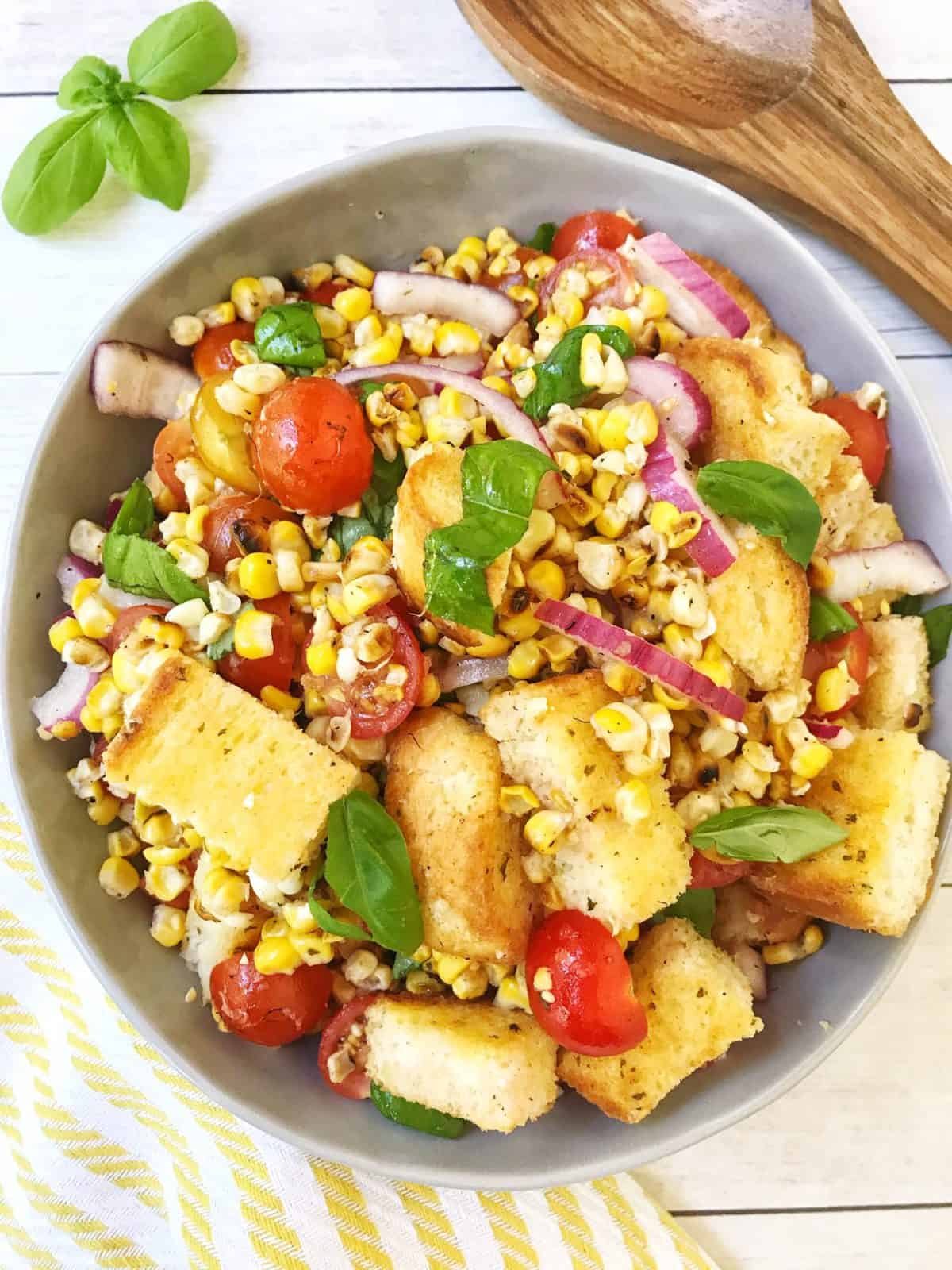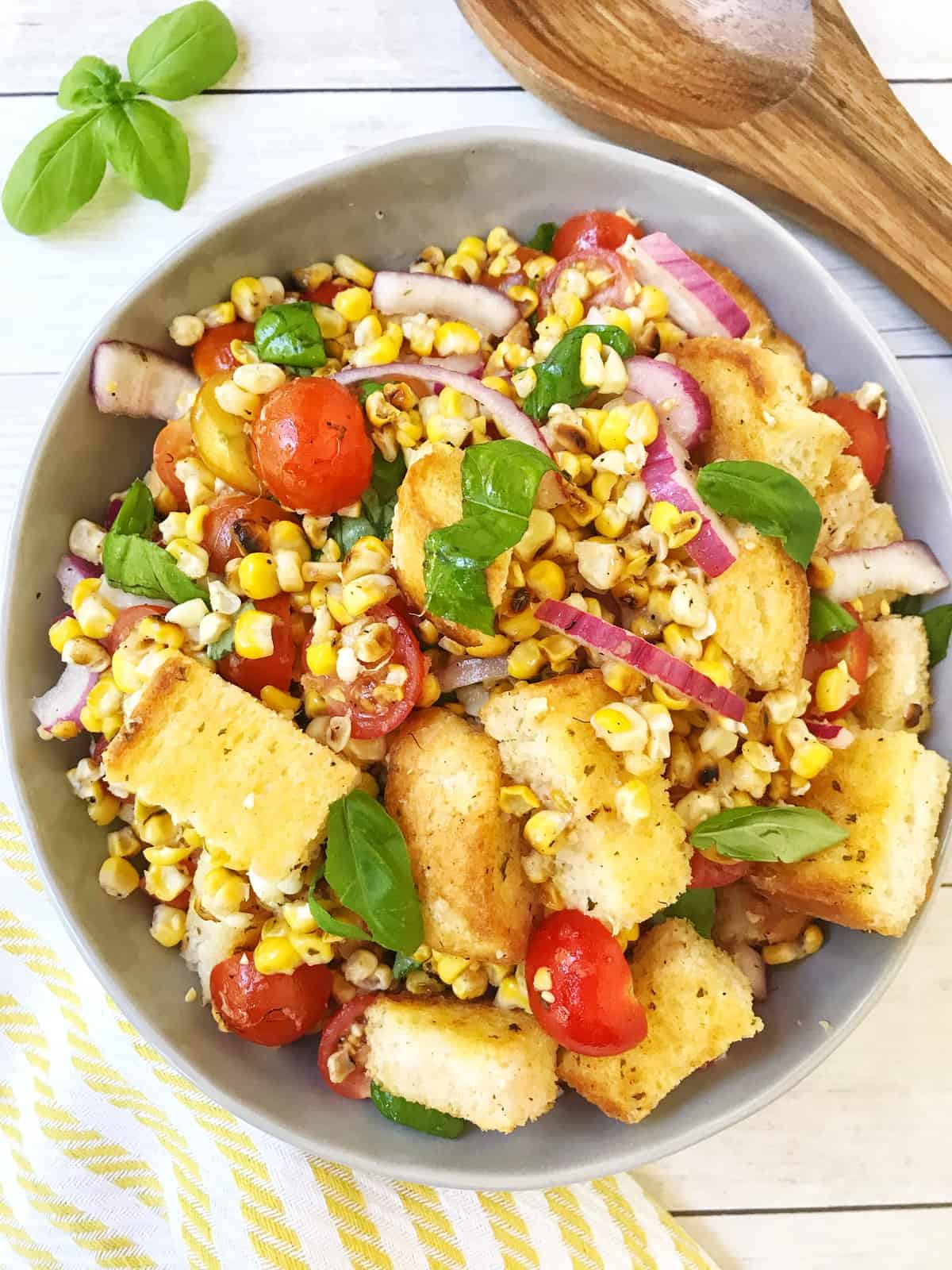 Essential tools for cooking ravioli