My Casual Pantry is a recipe website featuring recipes for casual and comfortable food. The recipes are not fussy or complicated and are made with readily available ingredients. There are quick dinners, comforting casseroles, game-day appetizers, salads, soups, and much more.
Reader favorites include Homemade Enchilada Sauce, Alfredo Sauce with Evaporated Milk, Ciabatta Garlic Bread, and Doritos Nachos.
Explore the recipe index to search recipes by category, keyword, or ingredient. Or visit the homepage to check out trending recipes, the latest recipes, seasonal favorites, and popular categories.
Meet Abbey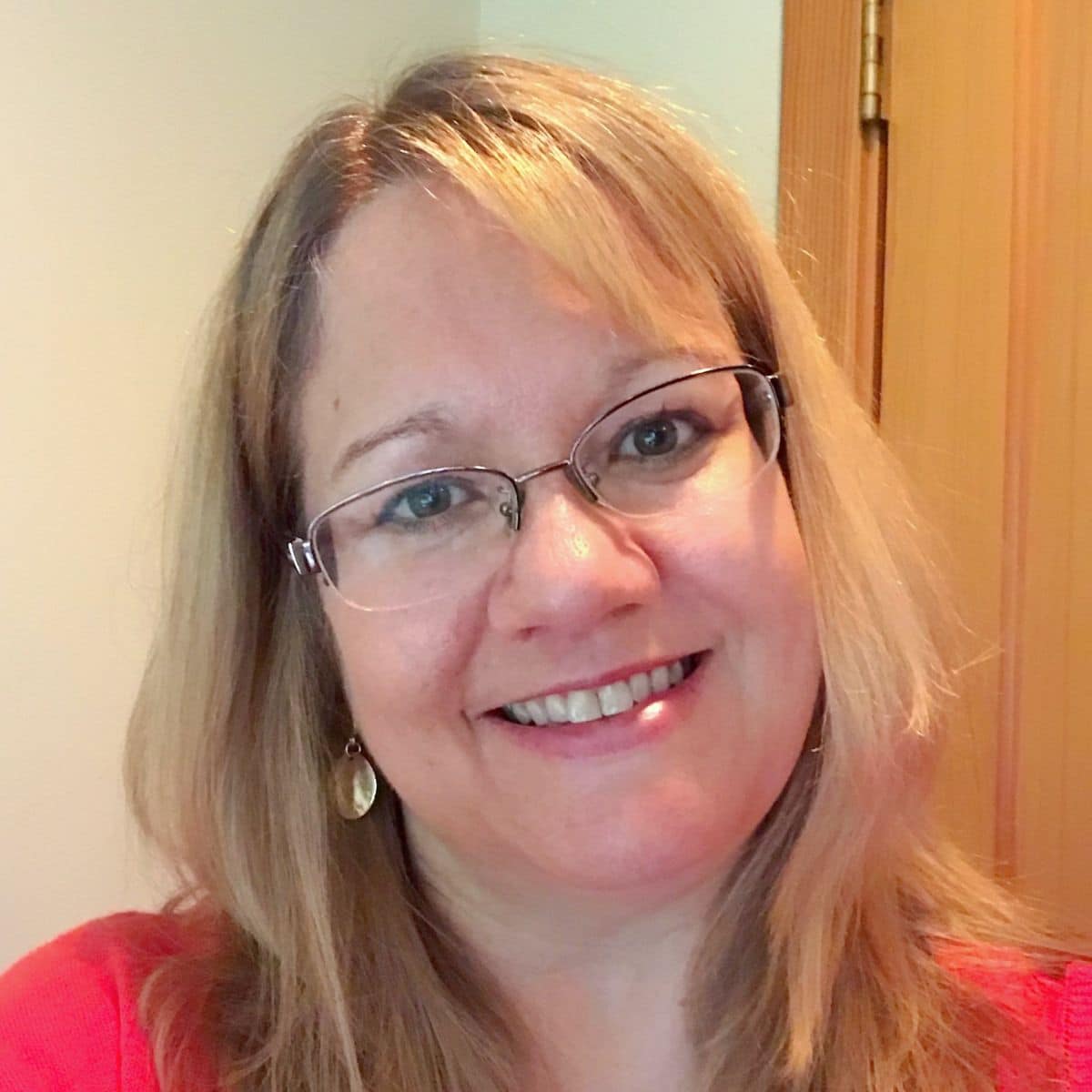 I'm the chips and dip-loving, coffee-centric foodie behind My Casual Pantry. I like to plan lunch while enjoying breakfast and daydream about dinner while eating lunch. I love all things sweet and savory.
The kitchen is my happy place, and I'm happiest cooking for the people I love. I love casual food, the food I share with my family on a daily basis, and the food we build memories around.
I started My Casual Pantry in 2018 as an outlet for my creativity in the kitchen. Sharing recipes allows me to channel my passion into inspiration for others. I hope you will be inspired to share these recipes with your family and create memories along the way.
I grew up in Wisconsin, so it's probably no surprise that I consider cheese its own food group! After graduating from college, I moved to Connecticut where I live with my husband of 29 years, our daughter, and our toy poodle.
I am grateful for every one of you that visits the blog, making and sharing my recipes along the way. If you try a recipe, please leave a rating and comment. I greatly appreciate your feedback and this is the best way to support a food blogger.
If you have questions or just want to say hello, I would love to hear from you. Refer to the general blog and recipe questions below, leave a comment on a post, or email me at [email protected].
General blog and recipe questions
Do you accept guest posts on your blog?
No, I do not accept guest posts nor do I link to sites unless I arrive at them organically on my own.
Can I share or post your recipes and photos?
I would love for you to share my recipes, but I kindly request that you provide full credit by linking back to the recipe on this site. Please DO NOT use my photos without written permission (email me at [email protected]). When sharing, please DO NOT republish the full ingredients or instructions, but rather provide a link directly to the recipe on this site.
What kind of recipes do you post on the blog?
I love cooking dishes that are casual and comfortable - the kind of food that I enjoy sharing with my family on a daily basis. My recipes use readily available ingredients and straightforward cooking methods. No special trips to gourmet food stores are required! My recipes are not fussy and don't involve extravagant presentations.
I tried one of your recipes and it didn't work for me. Why?
For the best results, follows these guidelines: Read completely through the recipe's ingredients and instructions before starting. Make sure to read the entire post where I discuss the ingredients, recipe tips, and faqs. Read the comments/questions. Be sure to follow the recipe exactly and do not make substitutions as the recipe was tested as written.

If you follow these guidelines and still have a question, please leave a comment directly in the recipe post itself. I personally answer all questions and always try my best to troubleshoot the problem.
How can I get your recipes sent to me directly?
You can subscribe to our newsletter which will be sent to your email inbox. Go to the subscribe page to sign up. You can unsubscribe at any time.
Interested in working together?
I welcome the opportunity to collaborate. For more information, go to my Let's Collaborate page.
Let's stay connected
More fun facts about me
current food obsession: roasted cauliflower, turkey tacos, and Starbucks Chai Tea Lattes
favorite sport to watch: football
favorite sandwich: grilled Reuben
favorite ice cream flavor: mint chocolate chip
favorite color: navy blue
favorite restaurant order: grilled salmon or chopped salads
most memorable vacations: Aruba, Disney, Utah, Glacier National Park, Hilton Head Island, and long road trips with my family
TV watching: Hallmark movies, cooking shows, and home shows
5 words to describe me: quiet, independent, funny, hardworking, list-maker
cook or clean-up: I actually like doing both!
favorite holiday: Thanksgiving
favorite Christmas song: O Come All Ye Faithful
early riser or night owl: definitely an early riser and sometimes a night owl
the most adventurous thing I've done: getting certified as a scuba diver and diving in the Cayman Islands
how I met my husband: working a summer job during college 1,000 miles from home
beach or mountains: mountains
text or call: text
dine out or eat in: eat-in
Abbey's top picks