Happy Monday!  Grab a coffee and ease into the week with me and a new edition of Monday Musings where I share everything I'm currently loving.
I'm currently loving…
Happy August, friends!  When the calendar flips to August, it means we're one step closer to Fall – my favorite season.  Cooler temps, wonderful smells, and vibrant colors.  I love it all.  My thoughts are shifting to seasonal Fall recipes.  If you have recipe suggestions, please leave a comment below.  Thanks!
These are the dog days of summer – hot and humid.  My sweet dog, Siri, made a trip to the groomer and now she's feeling much cooler!  I also got my first haircut since February.  It's amazing what a little pampering does for the soul!
Two grilling favorites are new on the blog this week:  a super easy appetizer, grilled bratwurst bites are delicious served with a tangy mustard sauce.  Grilled fingerling potatoes are easy and versatile – serve as a side dish, an appetizer, or alongside your morning eggs.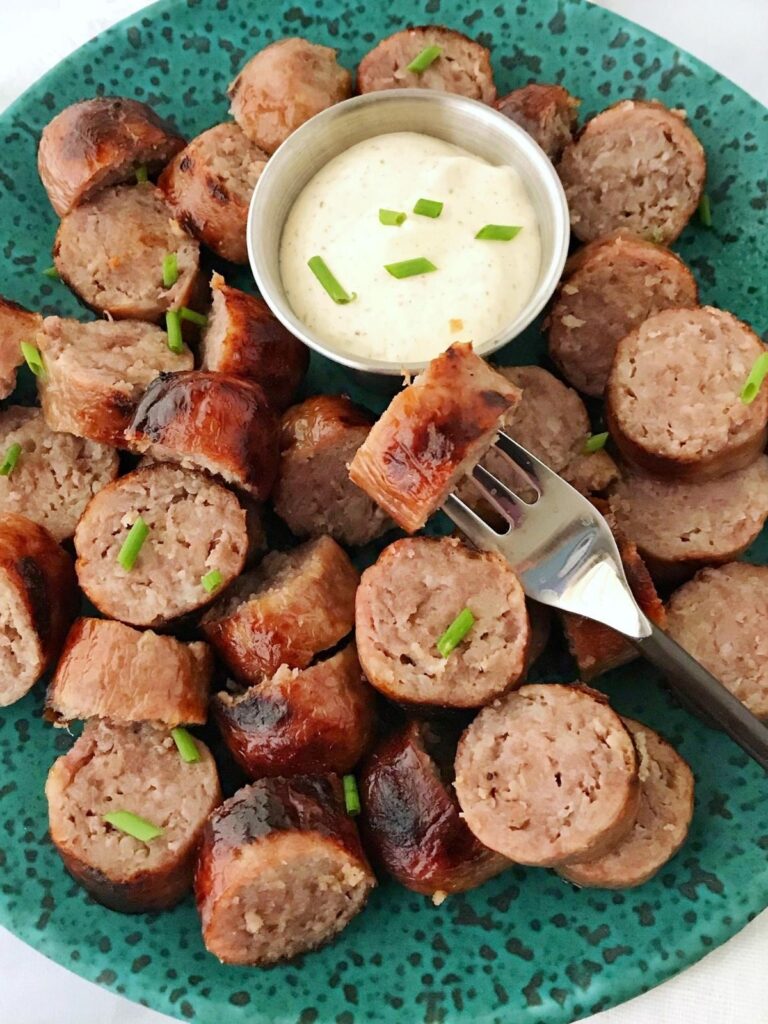 Have a great week!  "May your coffee be strong and your Monday be short!"
More recent posts