Happy Monday! Grab a coffee and ease into the week with me and a new edition of Monday Musings where I talk about food, fun, and life.
Monday Musings
I hope you and your family are staying safe and healthy. The days and weeks seem to all blend together, but at the same time, it feels like April is going by fast. Maybe this is a good sign. As we get closer to May, I'm hopeful this mess will slowly wane and things will gradually return to normal. Maybe more of a new normal. Patience, patience, patience.
My daughter and I had so much fun completing our 1000-piece puzzles.
Recent new recipes on the blog include a loaded egg salad toasted on a slice of sourdough bread and a twist on a childhood favorite.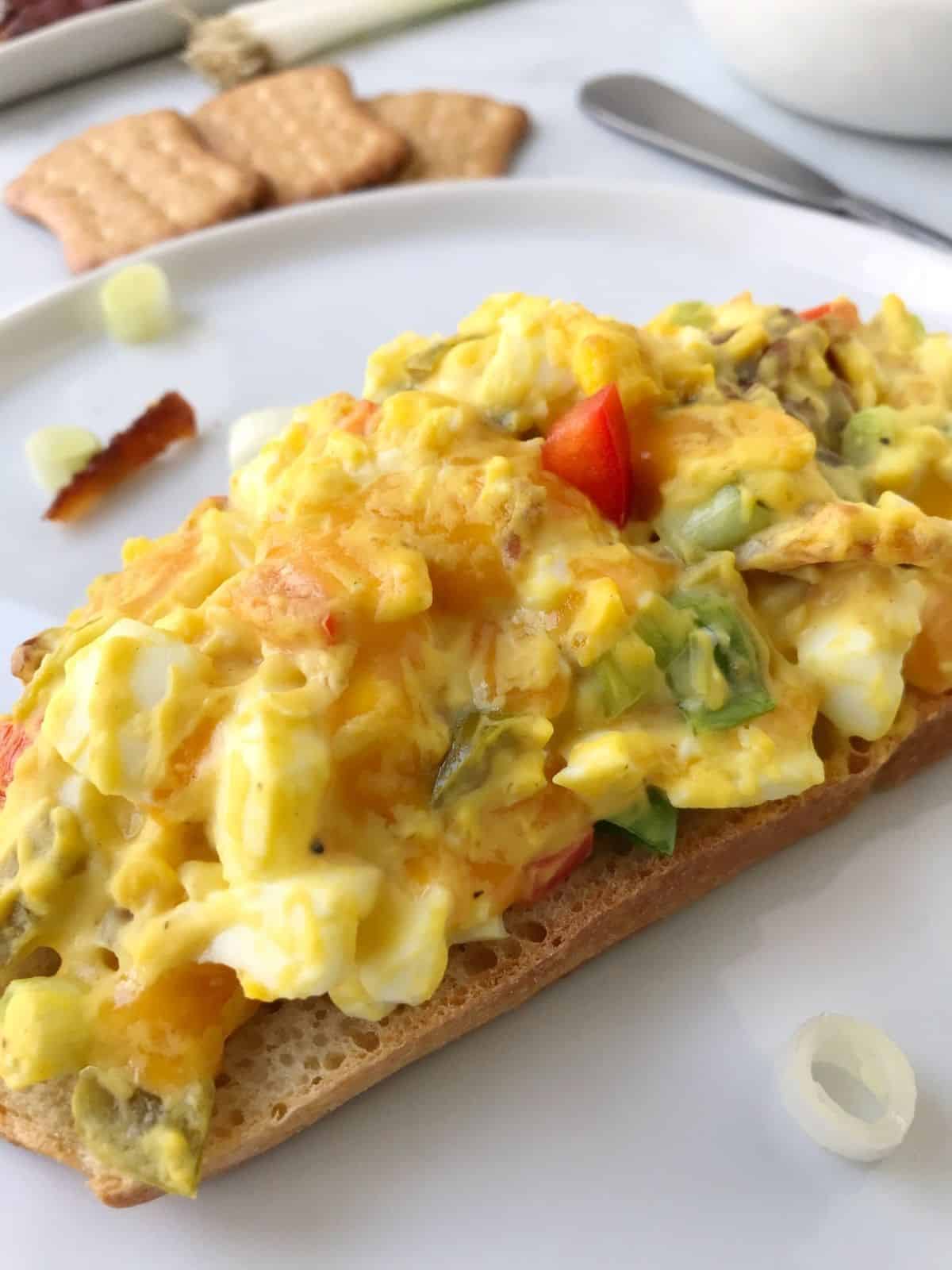 The perfect start to the morning.
This photo warms my heart and the snowfall we woke up to on Saturday is a distant memory.
I love croutons on my salad!
My sweet cravings need these.
I started binge-watching Cedar Cove on Hallmark Channel. Thank goodness for on-demand tv. Don't know what I'd do without it! Have you started watching any new shows or reading any new magazines or books?
Some things I'm loving lately -

spring mix for salads
sourdough bread - perfect for grilled cheese
homemade tomato soup - the ideal lunch served with grilled cheese, of course
daily walks around the neighborhood
Whole Foods grocery delivery
these lemon blueberry scones for breakfast or with my afternoon coffee
basically living in leggings!!
spring asparagus - new spring quiche recipe coming soon!
Have a great week! "May your coffee be strong and your Monday be short!"
More recent posts