Fourth of July recipes – whether you are hosting a group or need a dish to bring to a barbecue, I've got you covered!
It's hard to believe the Fourth of July is just around the corner.  I especially loved the Fourth of July as a kid.  Growing up in Wisconsin, we spent summers at our lake cottage.  We basically lived in swimsuits all summer long.  Every year on the Fourth of July, there was a pontoon boat parade. Everyone would decorate their pontoon boats based on that year's theme.  And after the parade, winners were chosen.  It was so much fun!
These days our Fourth of July is more low key, but there's usually fireworks, picnics, barbecues, time with family and of course – lots of food.  I have pulled together a bunch of my favorite recipes that are perfect for summertime gatherings.
Snacks and Starters
Red White and Blue Snack Board – the perfect place to start a patriotic holiday!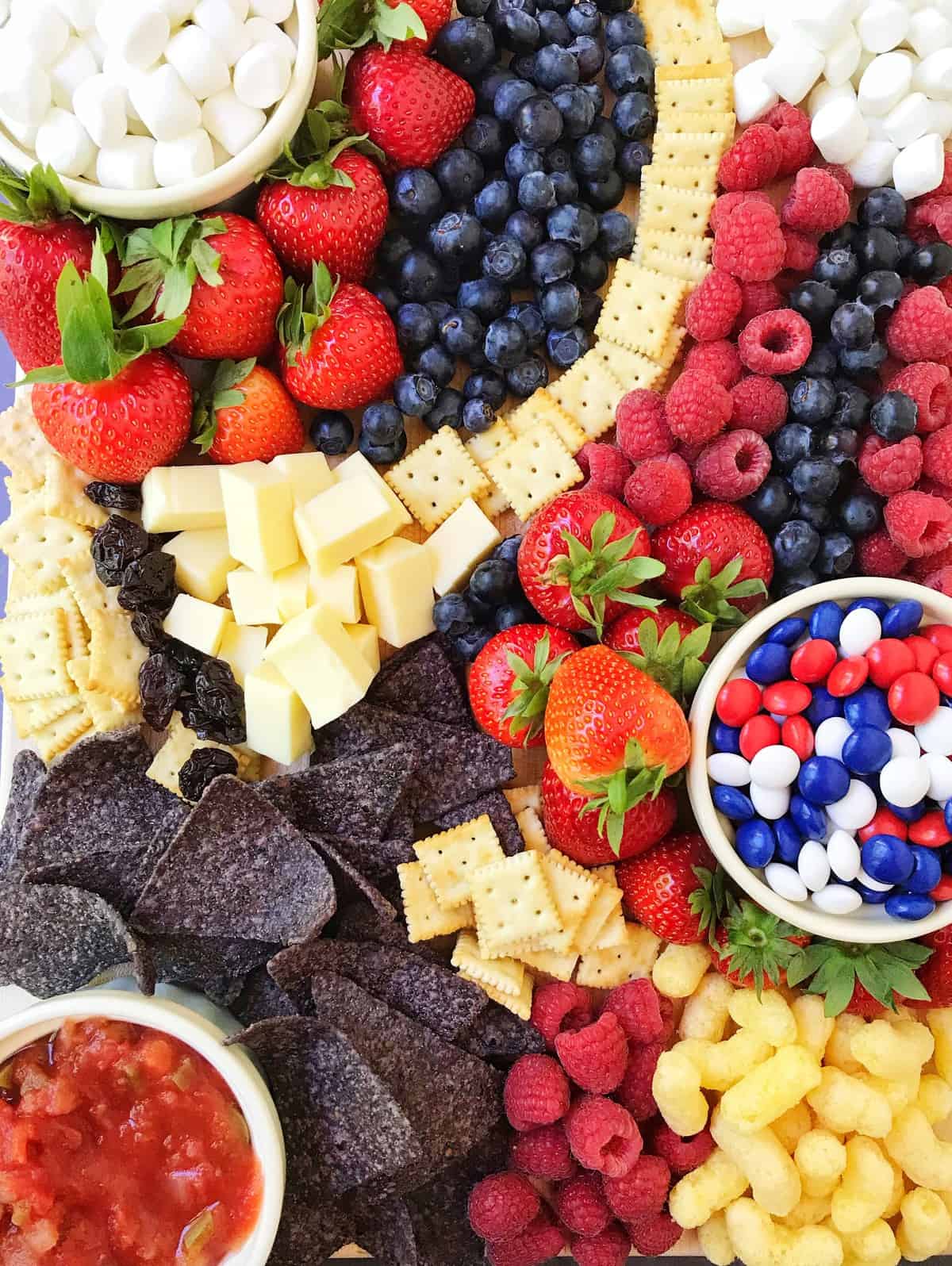 Chocolate Chip Mascarpone Dip – always need something sweet to balance all of the savory.
Bacon Horseradish Dip – the perfect accompaniment to a bag of potato chips.
Southern Style Deviled Eggs – a party isn't a party without deviled eggs!
Salads, Sides, and Main Dishes
BLT Pasta Salad with Creamy Dressing – the classic BLT flavors with pasta and a creamy dressing.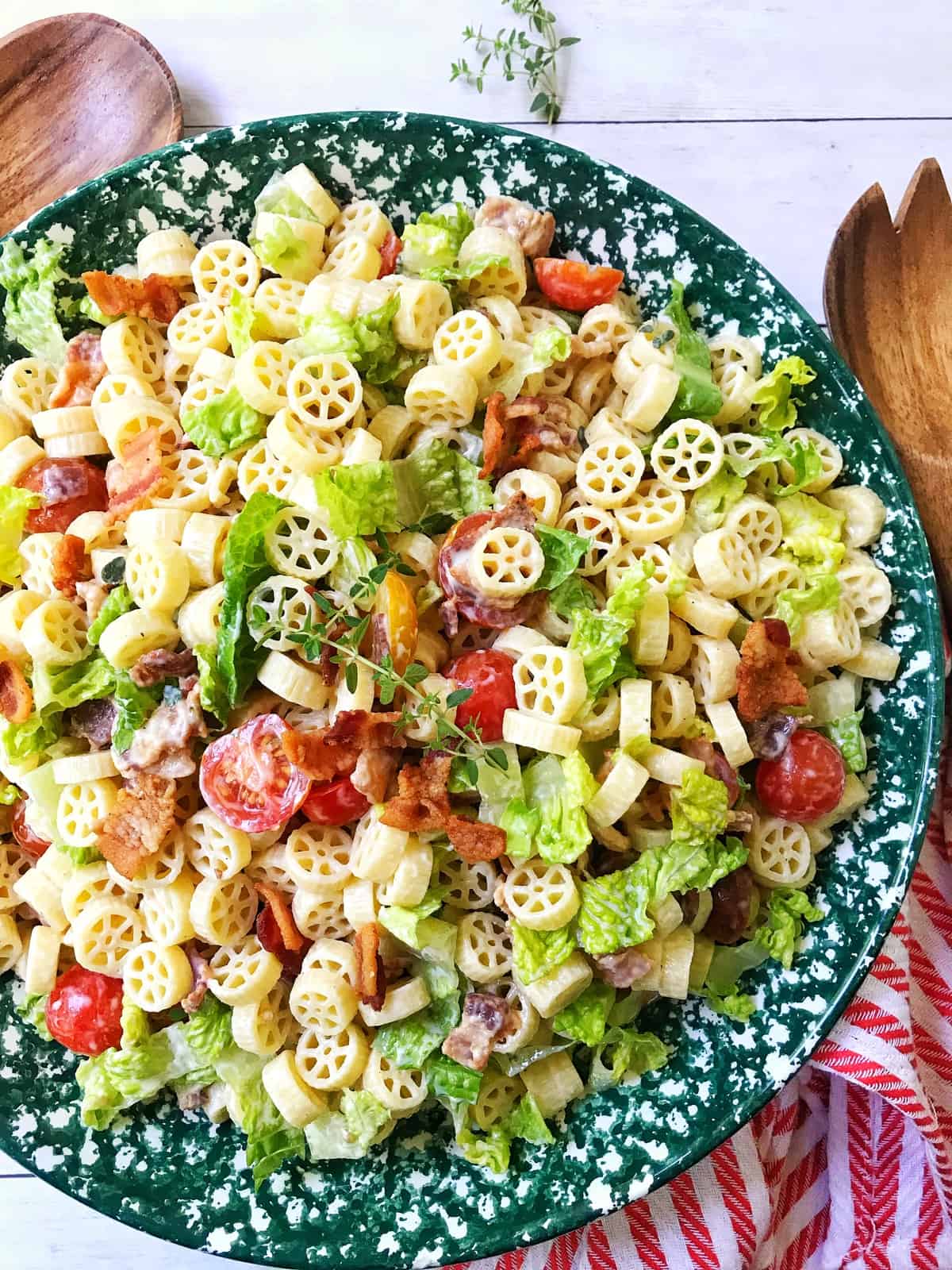 Caprese Pasta Salad – tomato, mozzarella, and basil paired with pasta.  A win every time!
Grilled Chicken Caprese Salad – the addition of grilled chicken turns Caprese into a main dish.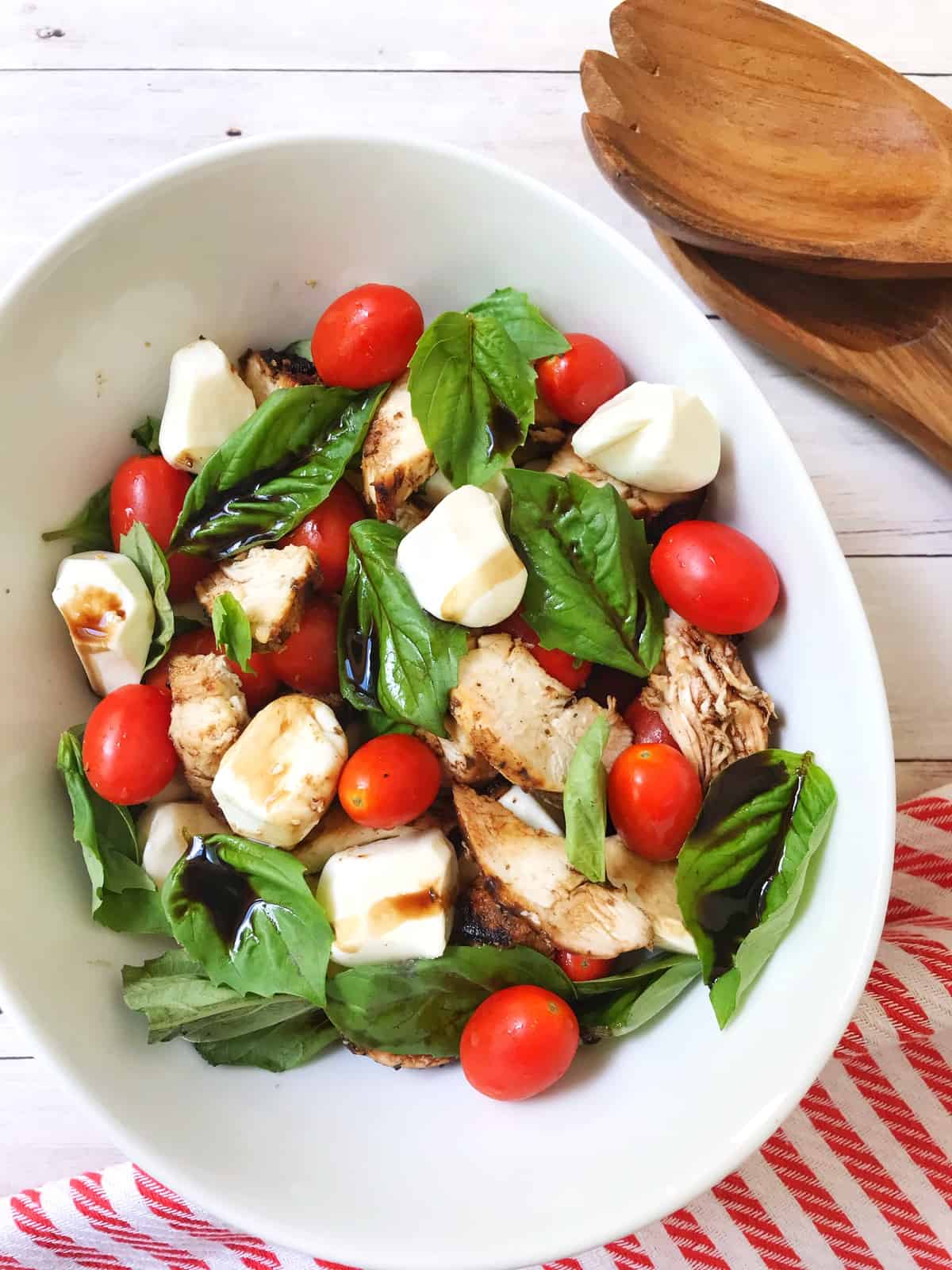 Watermelon and Feta Salad with Jalapeno Lime Syrup – refreshing watermelon is a win on hot summer days.
Corn and Black Bean Salad with Avocado and Cilantro – loads of flavor and easy to make.
Black-Eyed Pea Salad with Corn, Bacon, and Avocado  – easy-to-prepare salad and packed with flavor.
Cheeseburger Slider Casserole – free up space on the grill with this slider casserole.  Perfect for crowds.
Sweets and Treats
Double Mint Oreo Ice Cream – mint ice cream loaded with mint Oreo cookies.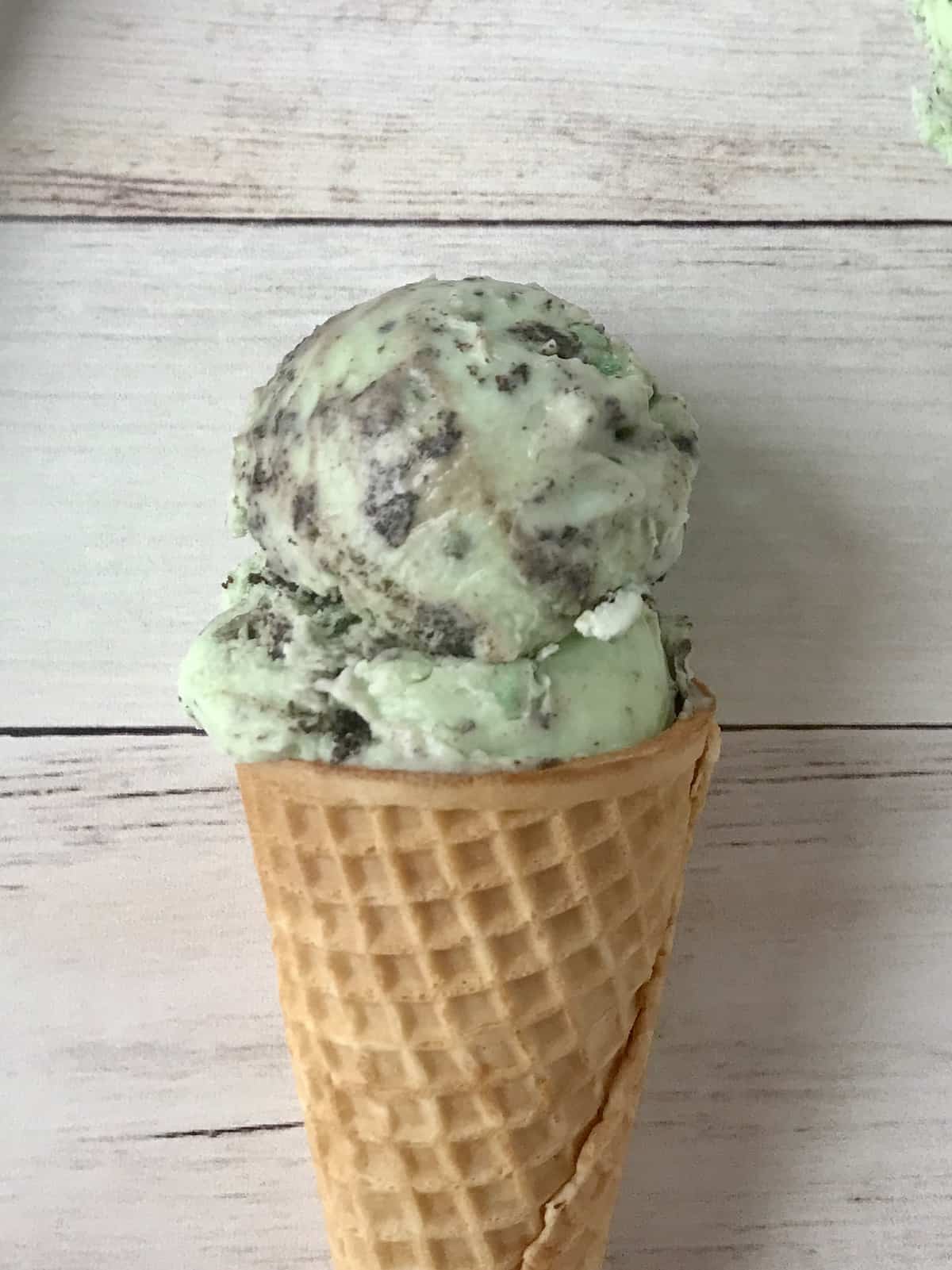 Triple Mint Ice Cream – mint-infused ice cream with chocolate mint candies
Toffee Coffee Ice Cream – coffee ice cream studded with mini toffee candy bars.
Chocolate Sheet Cake – Texas-style sheet cake with a fudgy frosting.
Double Reese's Peanut Butter Cookies – chewy cookies loaded with Reese's peanut butter cups and Reese's Pieces
Toffee Shortbread Cookies – a buttery cookie with toffee bits and topped with a drizzle of chocolate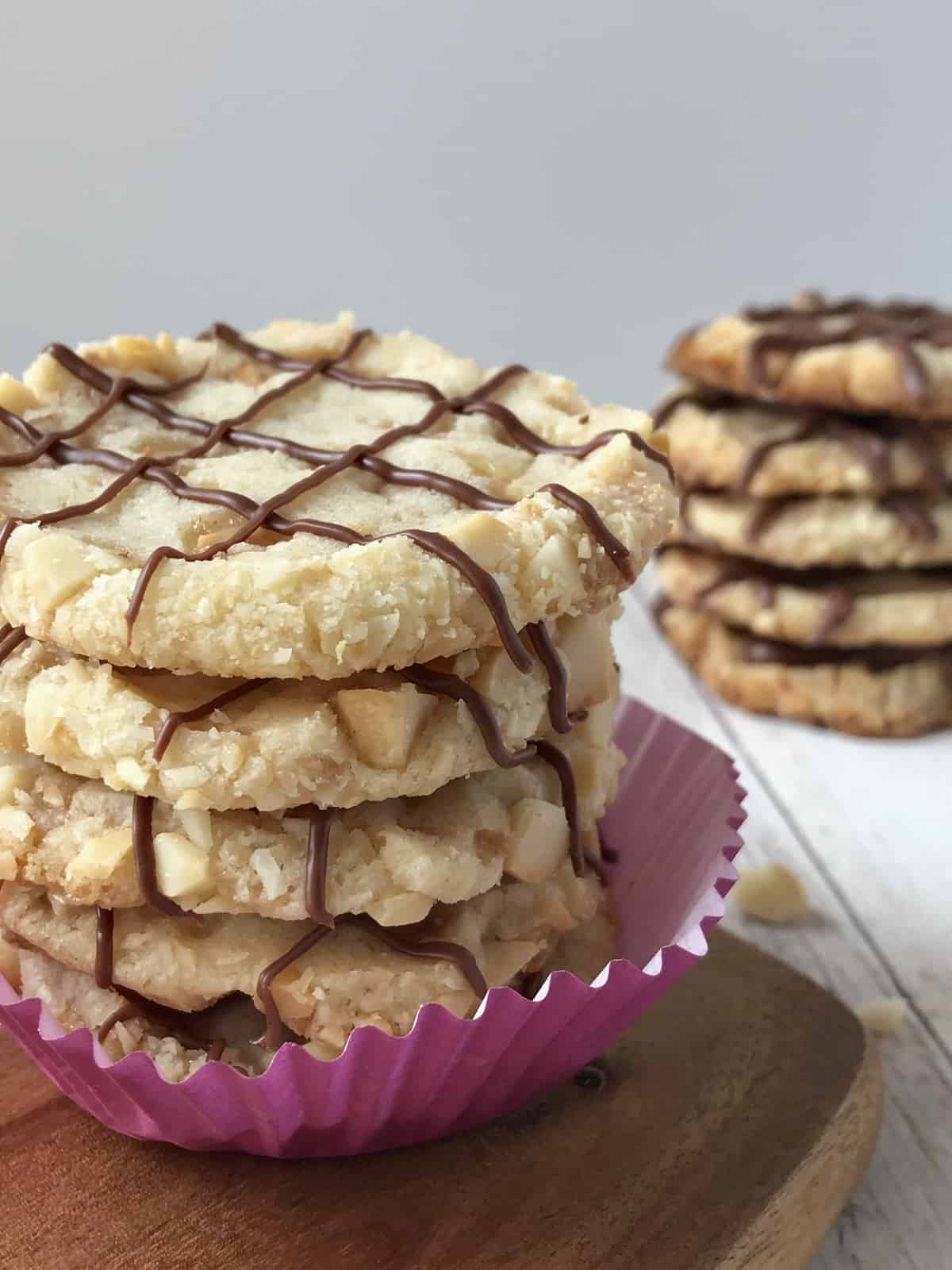 Triple Chocolate Chip Cookies – why chocolate chip when you can have triple the chocolate chips?
I hope you enjoy these ideas for Fourth of July recipes.  Happy eating and Happy Fourth of July!