This Cornflake Christmas Wreath blends melted marshmallows with corn flake cereal and vanilla and almond extracts. A very festive holiday treat perfect as the centerpiece of a dessert table.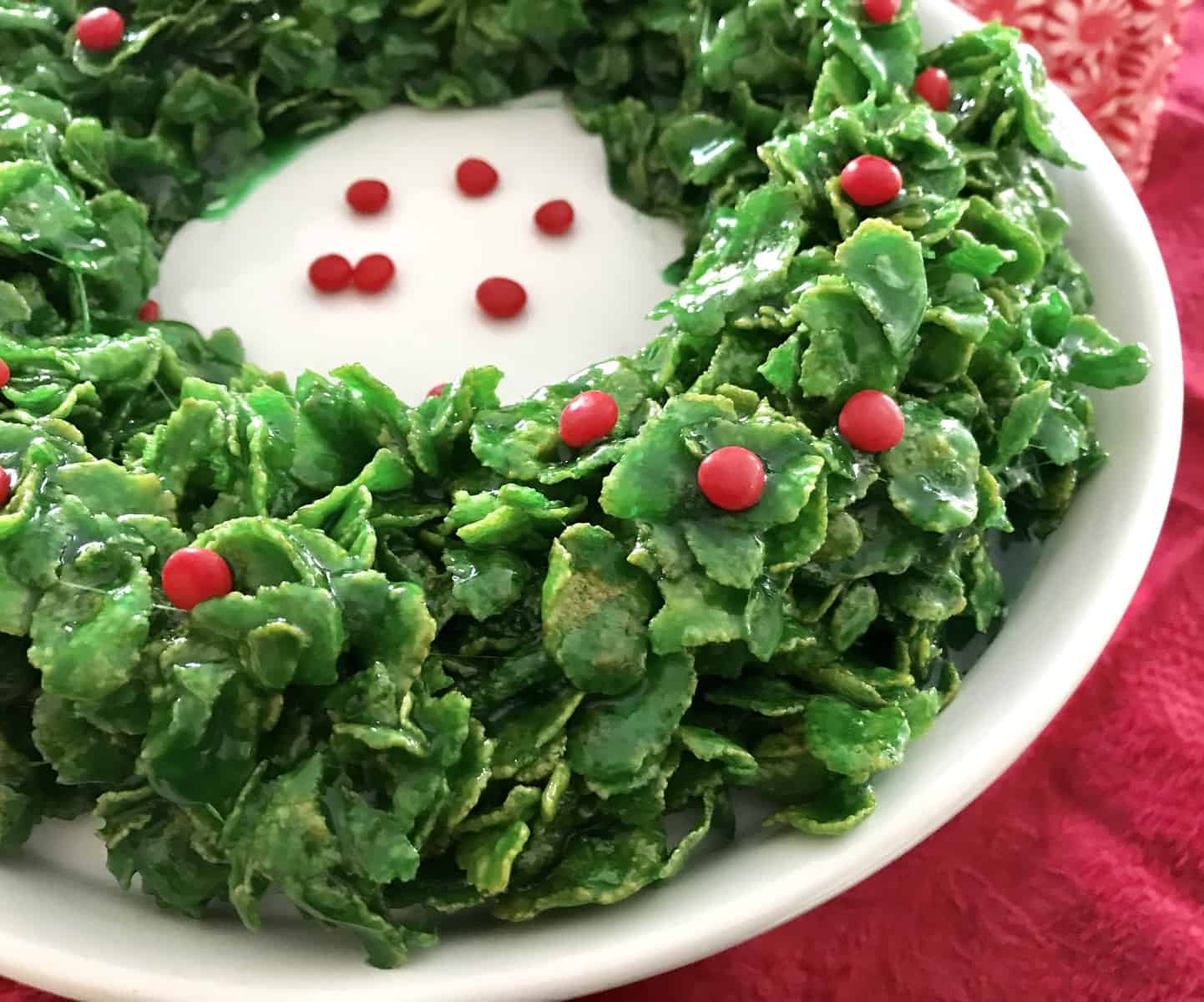 On the 4th Day of Christmas, My Casual Pantry baked for me...
Cornflake Christmas Wreath
This Cornflake Christmas Wreath is so festive and delicious! Made with corn flakes and melted marshmallows, this is everything you love about marshmallow treats all dressed up for the Holidays!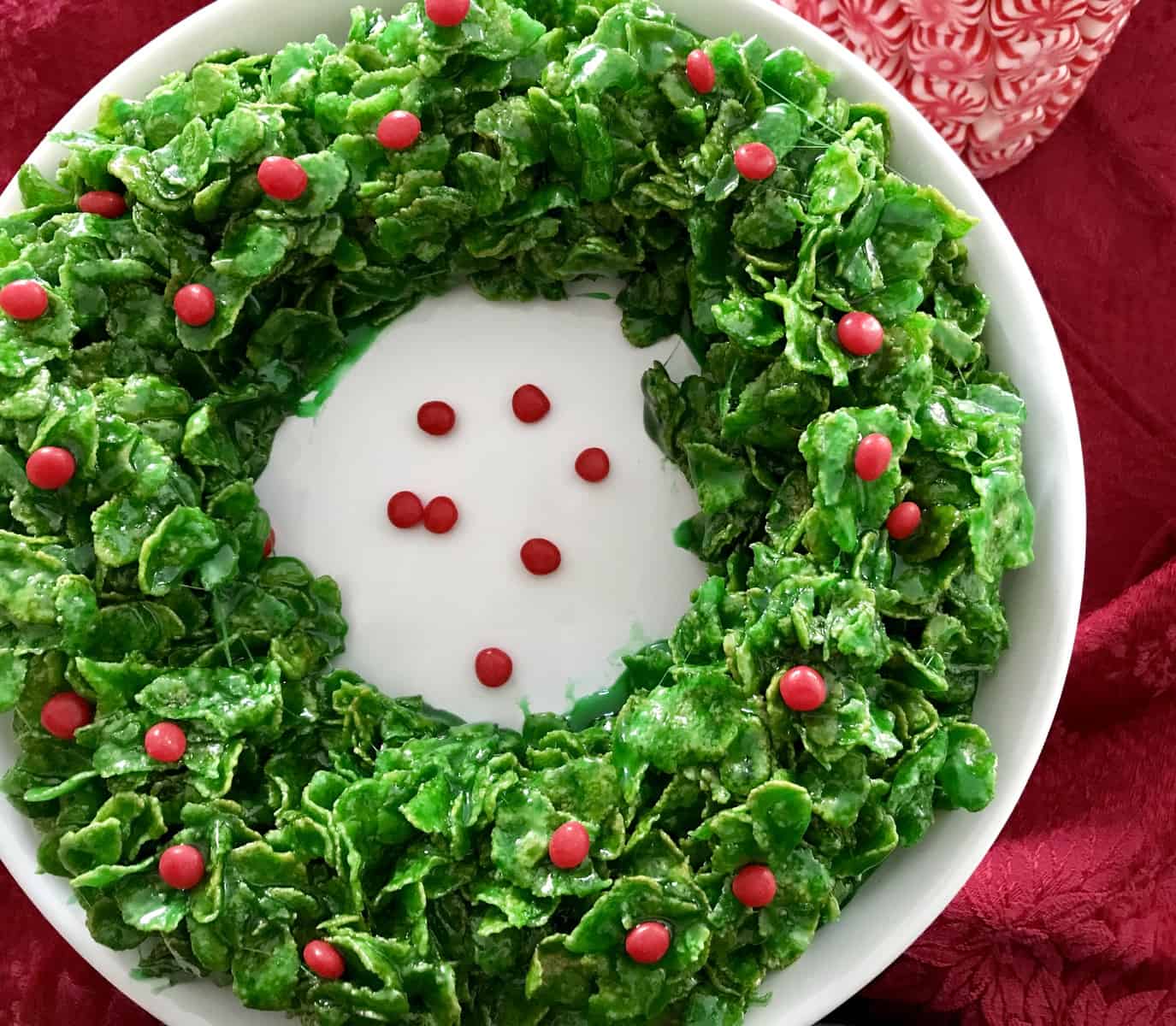 When I was growing up, this was one of my favorite Christmas treats. The marshmallow is sweet and gooey and is flavored with vanilla and almond extracts. The cereal mixture is shaped into a large wreath and makes a beautiful centerpiece on a dessert table. The mixture can also be shaped into individual wreaths.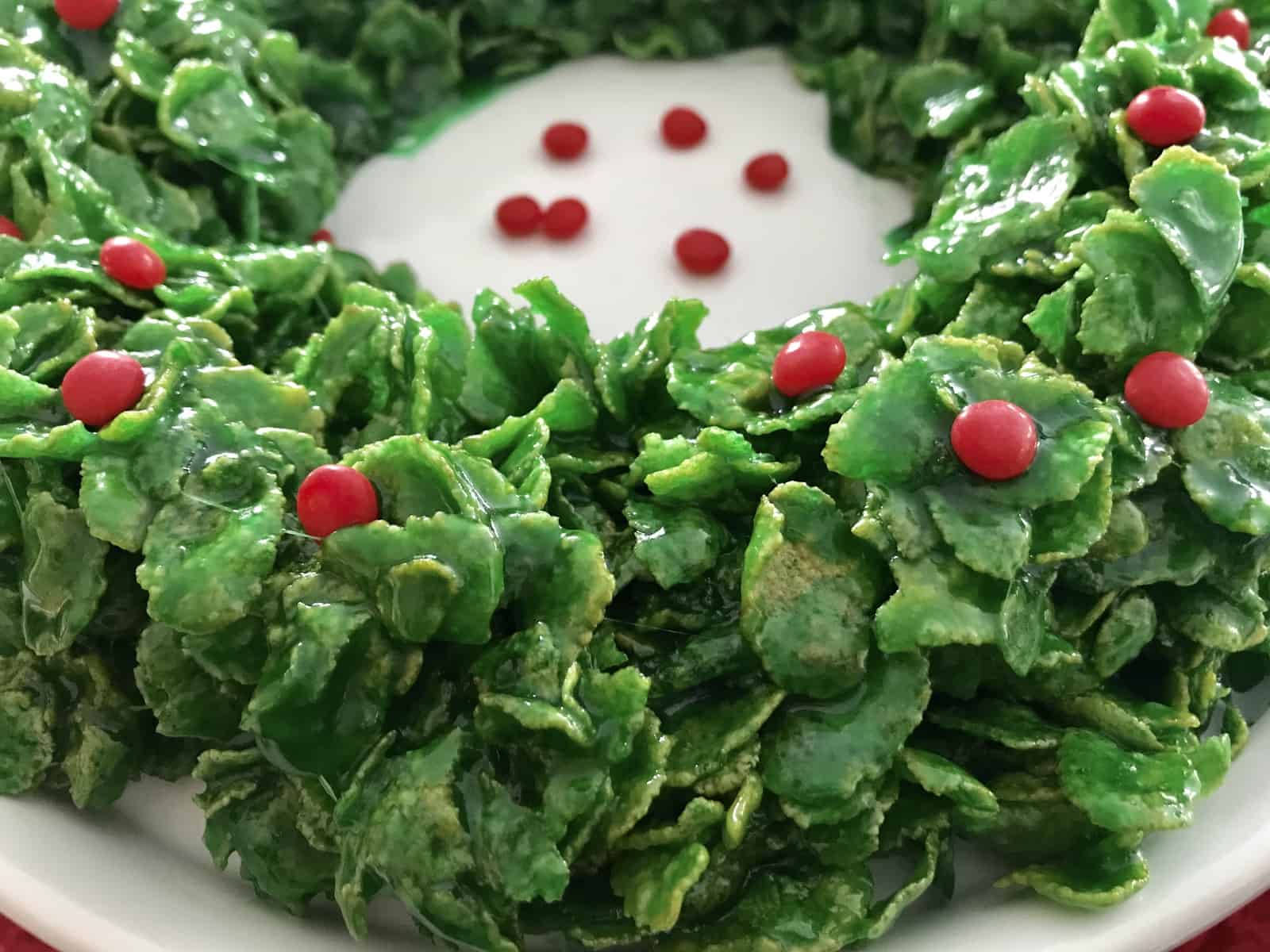 The recipe calls for margarine, which is softer than butter at room temperature. This helps the cereal mixture retain its marshmallow gooeyness (I don't think 'gooeyness' is a word, but you get the picture!).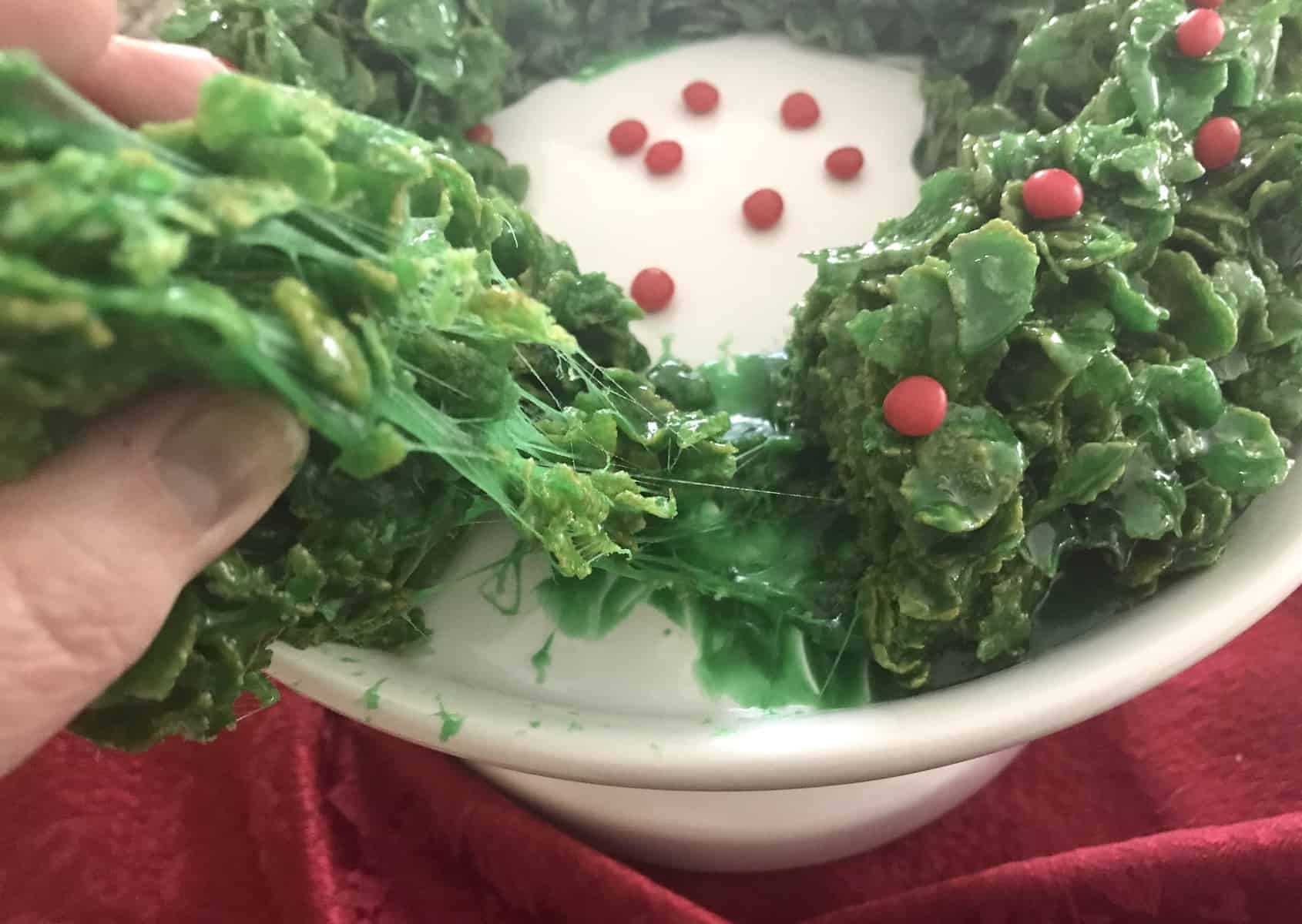 When shaping the cereal mixture, it's helpful to coat hands with cooking spray so the mixture doesn't stick. After shaping into a wreath, decorate with cinnamon imperials. Once the wreath sets up, cut slices to serve.
This Cornflake Christmas Wreath is a delicious, festive, no-bake treat that makes a great addition to a holiday dessert table.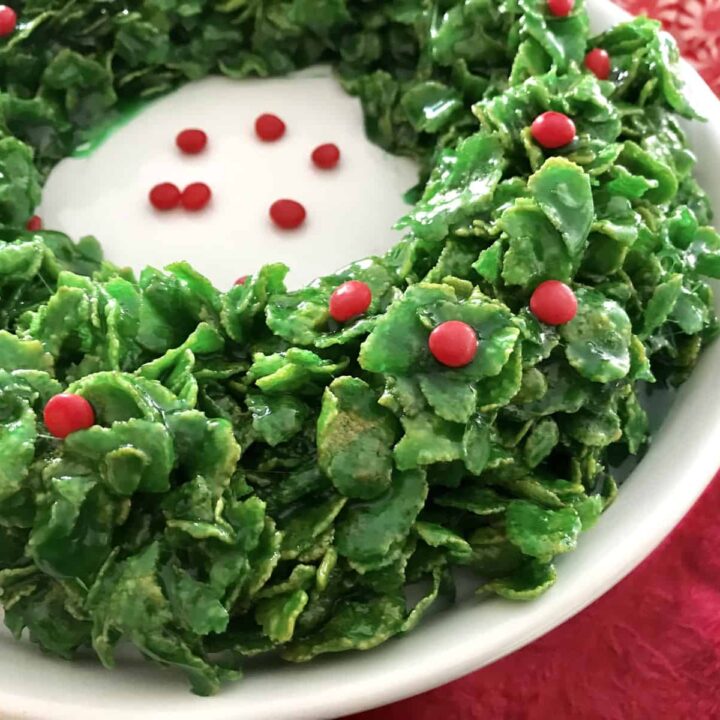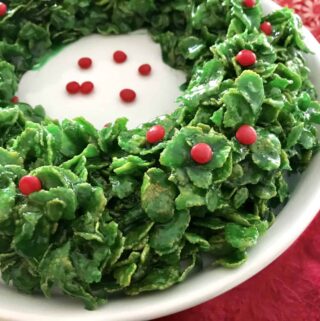 Cornflake Christmas Wreath
A festive treat of cereal and marshmallows shaped into a large Christmas wreath. The cereal mixture can also be shaped into Individual wreaths.
Ingredients
45

large marshmallows (12-ounce package)

¾

cup

margarine

1 ½

teaspoons

vanilla extract

½

teaspoon

almond extract

1

teaspoon

green food coloring

5 ¼

cups

corn flake cereal

cinnamon imperials for decorating

cooking spray
Instructions
In a large saucepan, melt marshmallows and margarine.  Add in food coloring and extracts.  Stir to combine.  Gently fold in cereal. 

Drop mixture onto a large plate or platter in a 9-inch circle.  Spray hands with cooking spray and shape the mixture into a wreath shape.  Decorate with cinnamon imperials.