If you love Mexican food then you have likely made or used canned enchilada sauce many times. But what if you have sauce leftover? I'm sharing 21 recipe ideas for using this flavor-packed sauce.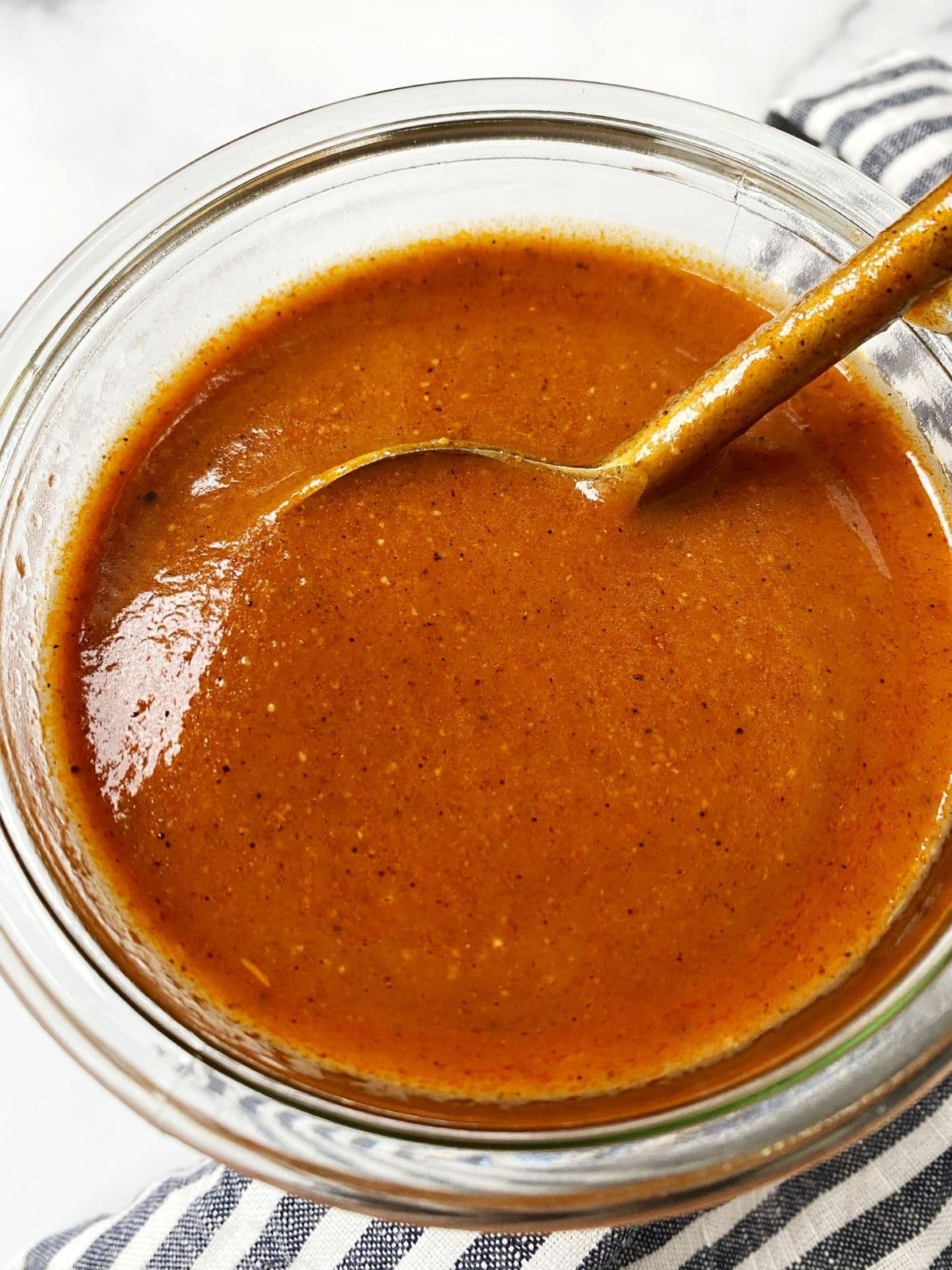 Enchilada sauce can be used in so many ways - and not just in your favorite Tex-Mex dishes.
Red enchilada sauce is deep in flavor and color and gives dishes that spicy, saucy vibe we love so much. I prefer using homemade enchilada sauce over the canned variety. Homemade is SO easy to make, comes together quickly with pantry ingredients, and the flavor is SO rich and authentic.
The next time you find yourself with leftover enchilada sauce, turn to this list of delicious suggestions... and some may surprise you!
From enchiladas, tacos, and soups to casseroles, pasta, and egg dishes... the options are endless. There is something here for everyone!