12 Days of Christmas Sweets and Treats - A recap of the holiday sweets recently shared on the blog. These treats include cookies, candy, ice cream - and plenty of chocolate.
12 Days of Christmas
I recently shared 12 new recipes for Christmas sweets and treats. There is something for everyone - cookies, fudge, ice cream. I'm sure you will find lots of holiday baking inspiration!
Chocolate Chip Snowball Cookies - the most tender, melt-in-your-mouth cookie!
Frosted Christmas M&M Cookie Bars - this festive and easy cookie bar recipe is perfect for cookie swaps and parties.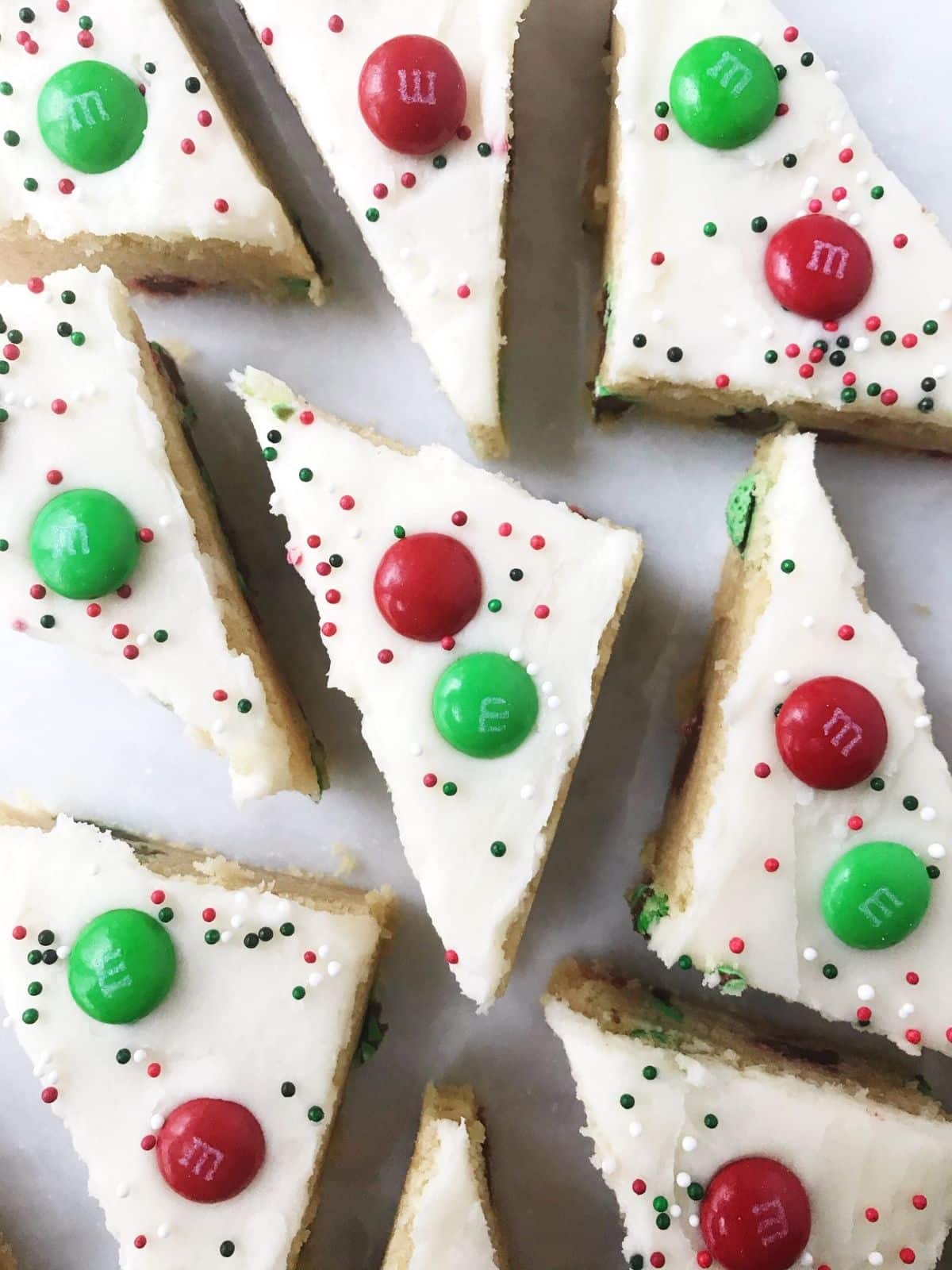 Chocolate Pistachio Cookies - these slice and bake cookies can be made ahead and baked at your convenience.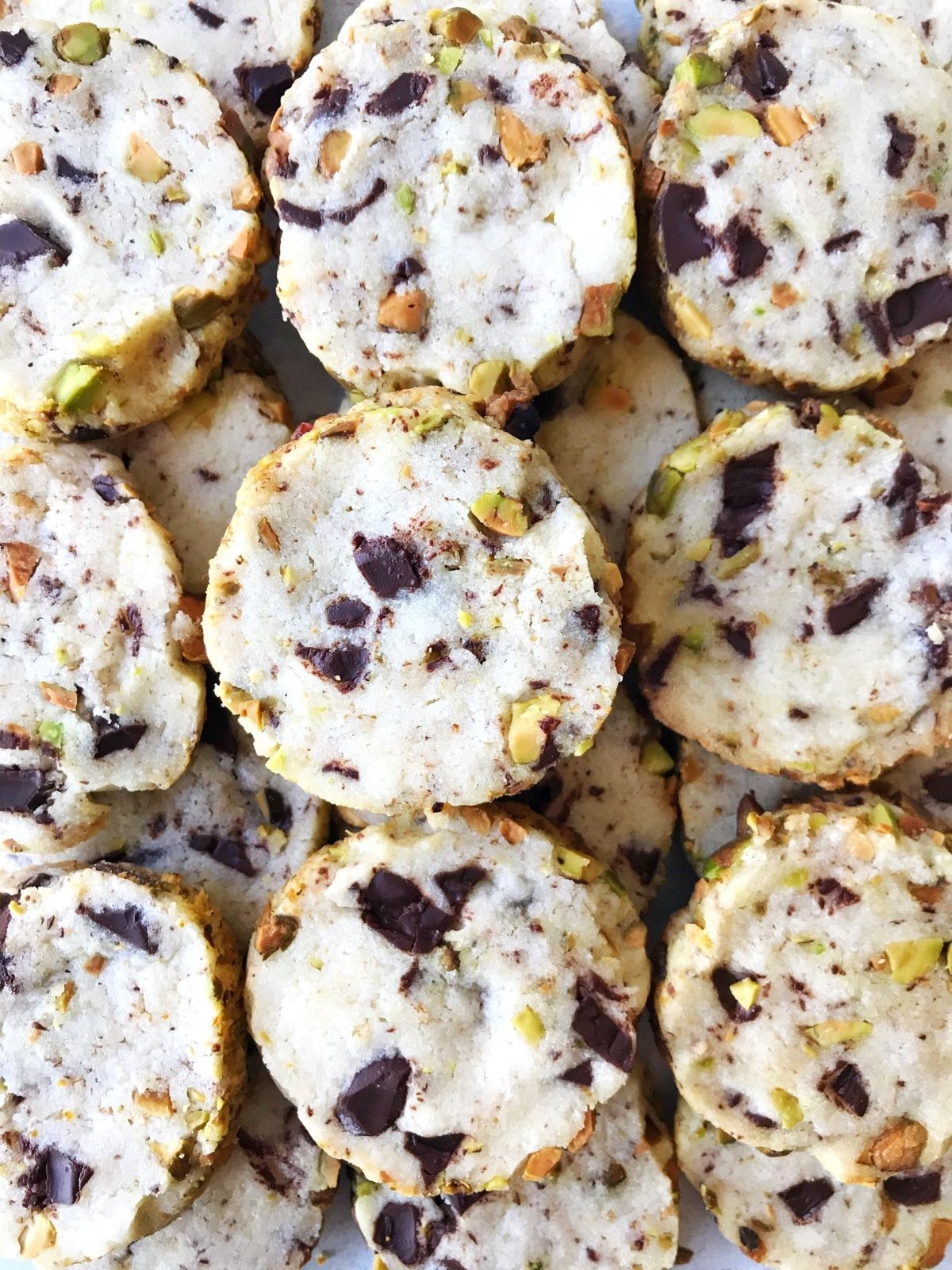 Candy Cane Kiss Cookies - a festive soft cookie topped with a candy cane Hershey kiss!
Pie Crust Cookies - use leftover pie crust from your holiday pie baking to create these festive cutouts.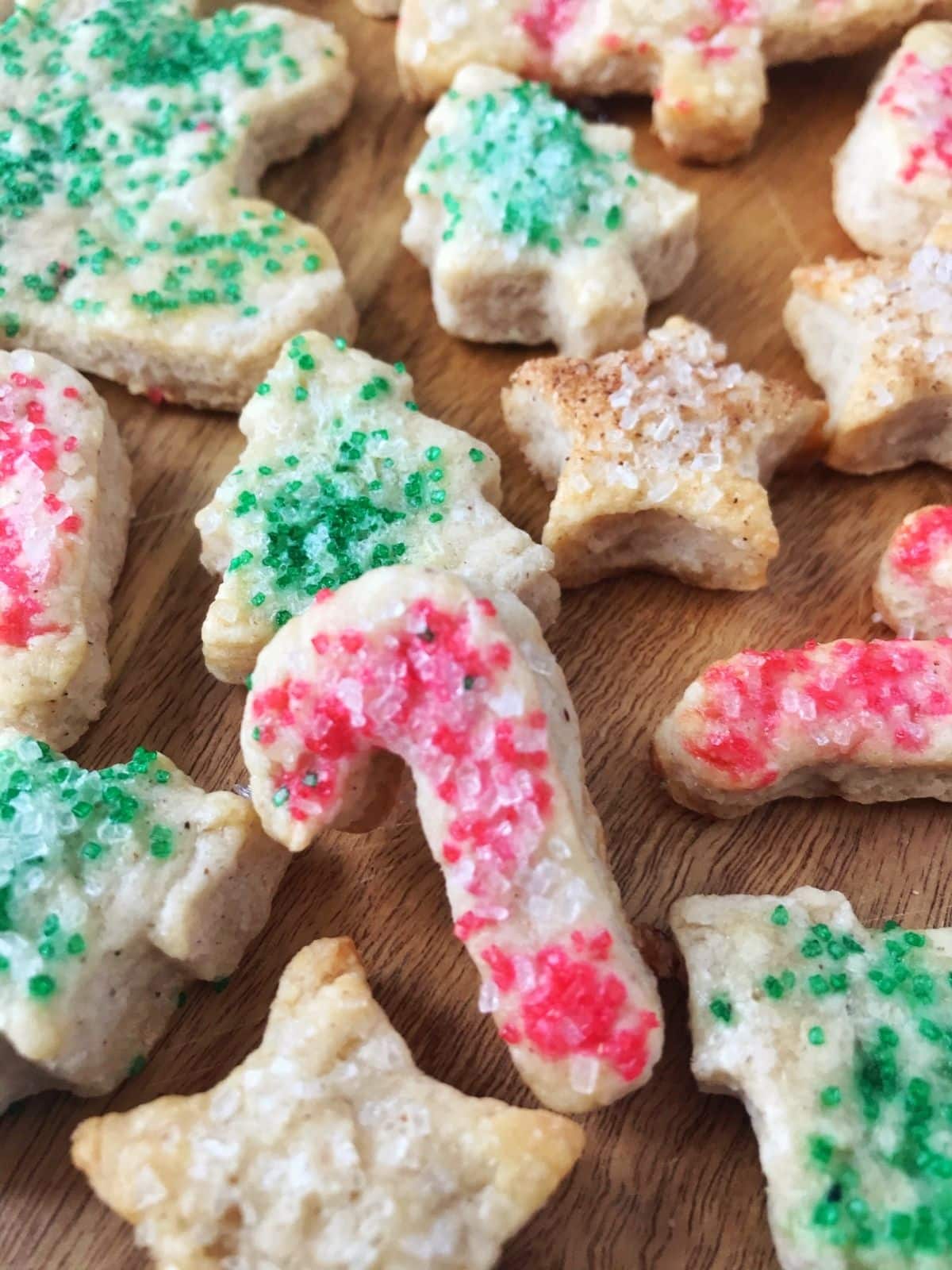 Peppermint Ice Cream Pie - festive peppermint stick ice cream paired with an Oreo cookie crust. A delicious alternative to cookies!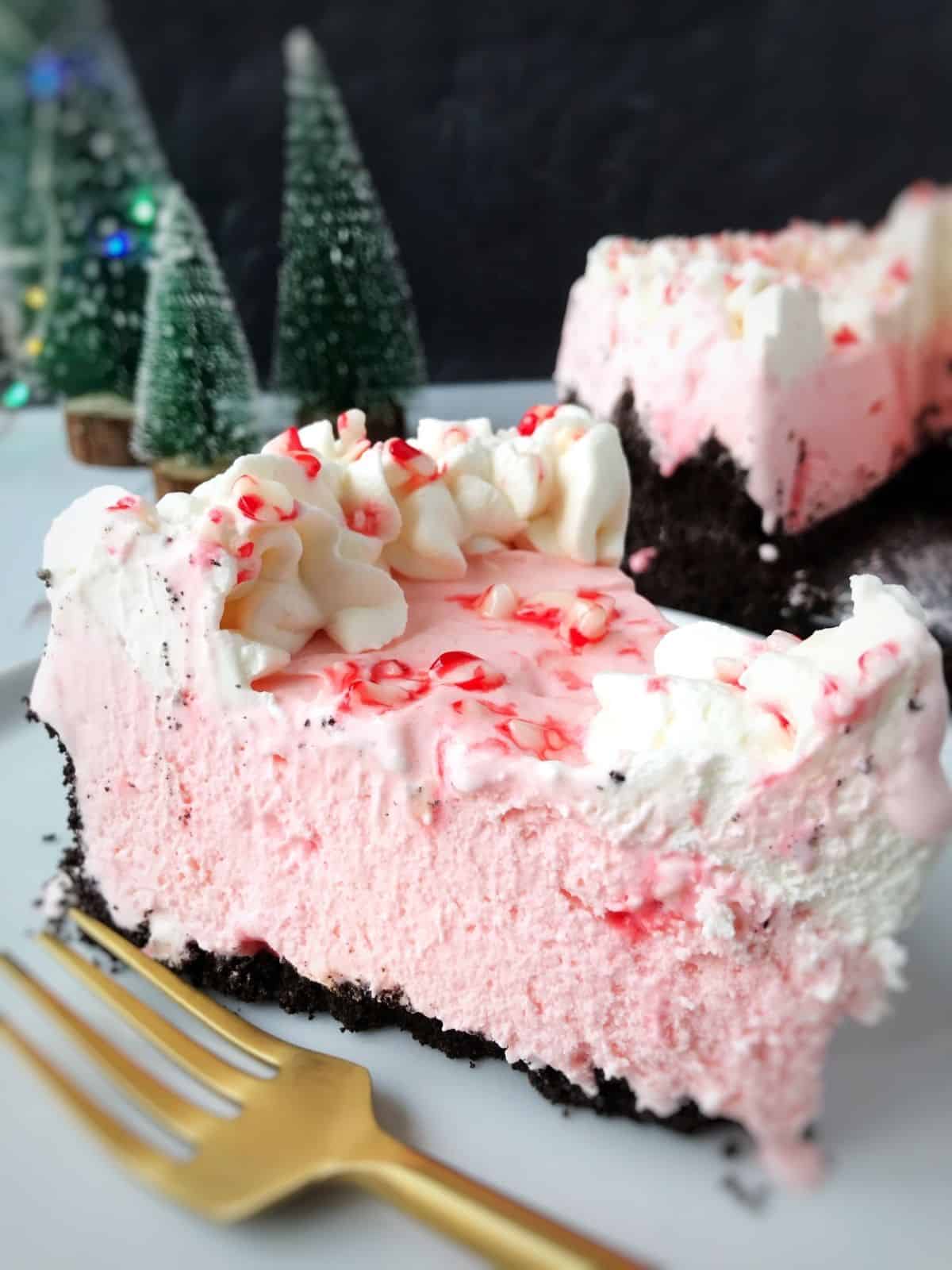 Chocolate Christmas Bark - easy chocolate bark topped with holiday candy. Perfect for gifting or adding to a dessert board.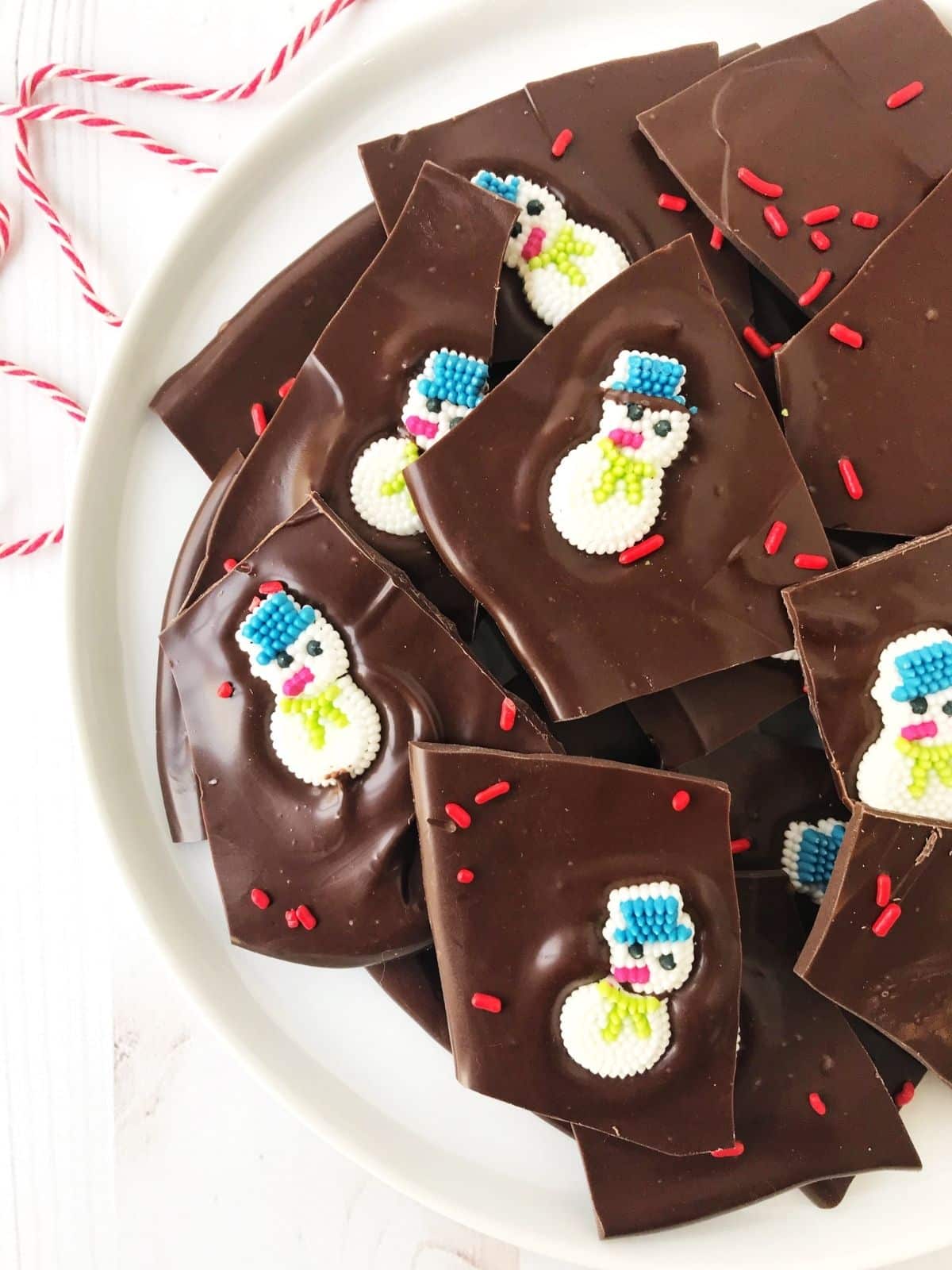 Peppermint Fudge - this easy fudge recipe only has two main ingredients. Perfect for gifting or adding to cookie platters.
Double Chocolate Mint Chip Cookies - chocolate and mint is a favorite combo of mine, and these chewy cookies are rich and delicious.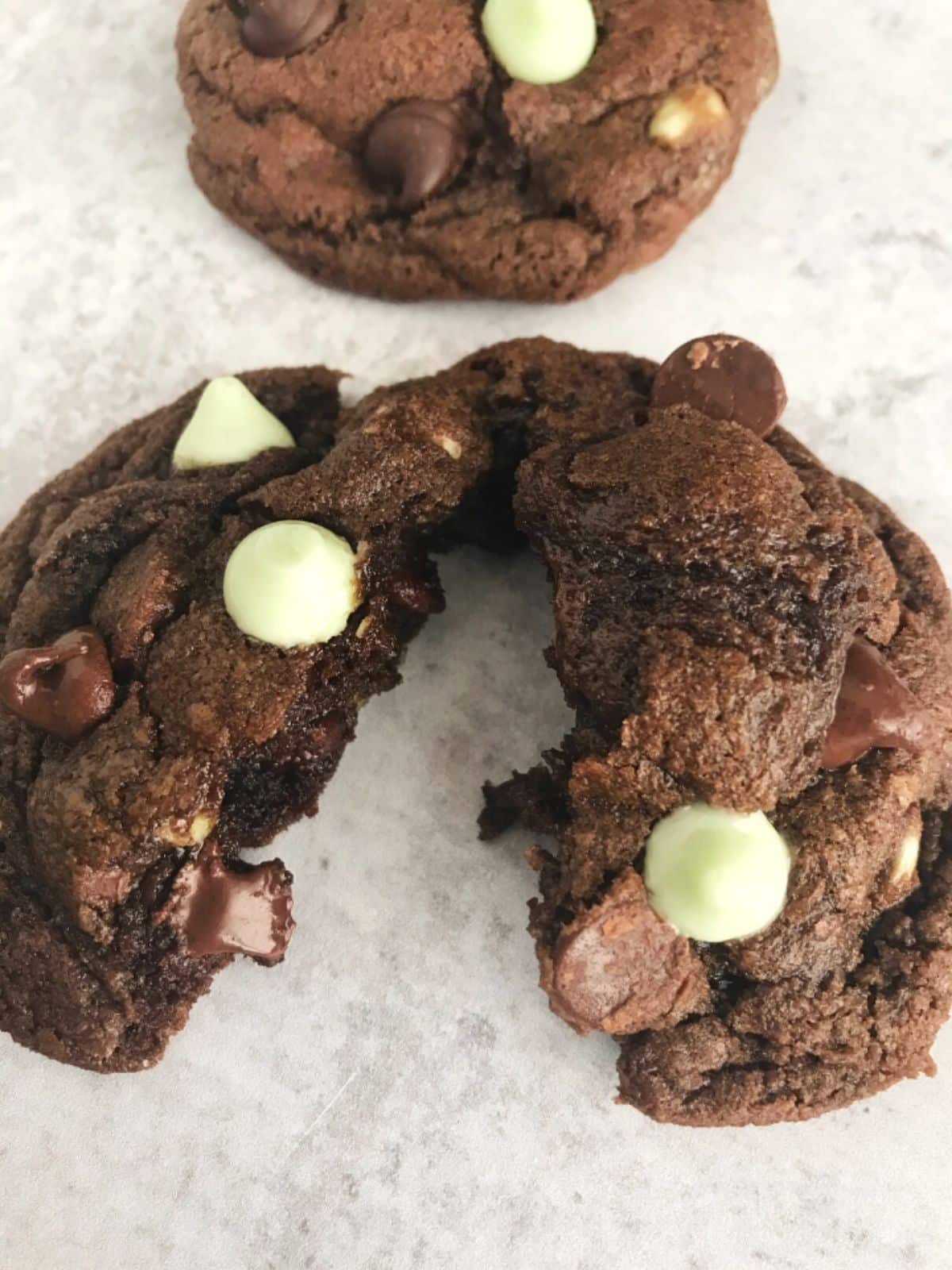 Christmas Baton Cookies - these buttery, almond-flavored cookies remind me of the Little Drummer Boy's drumsticks!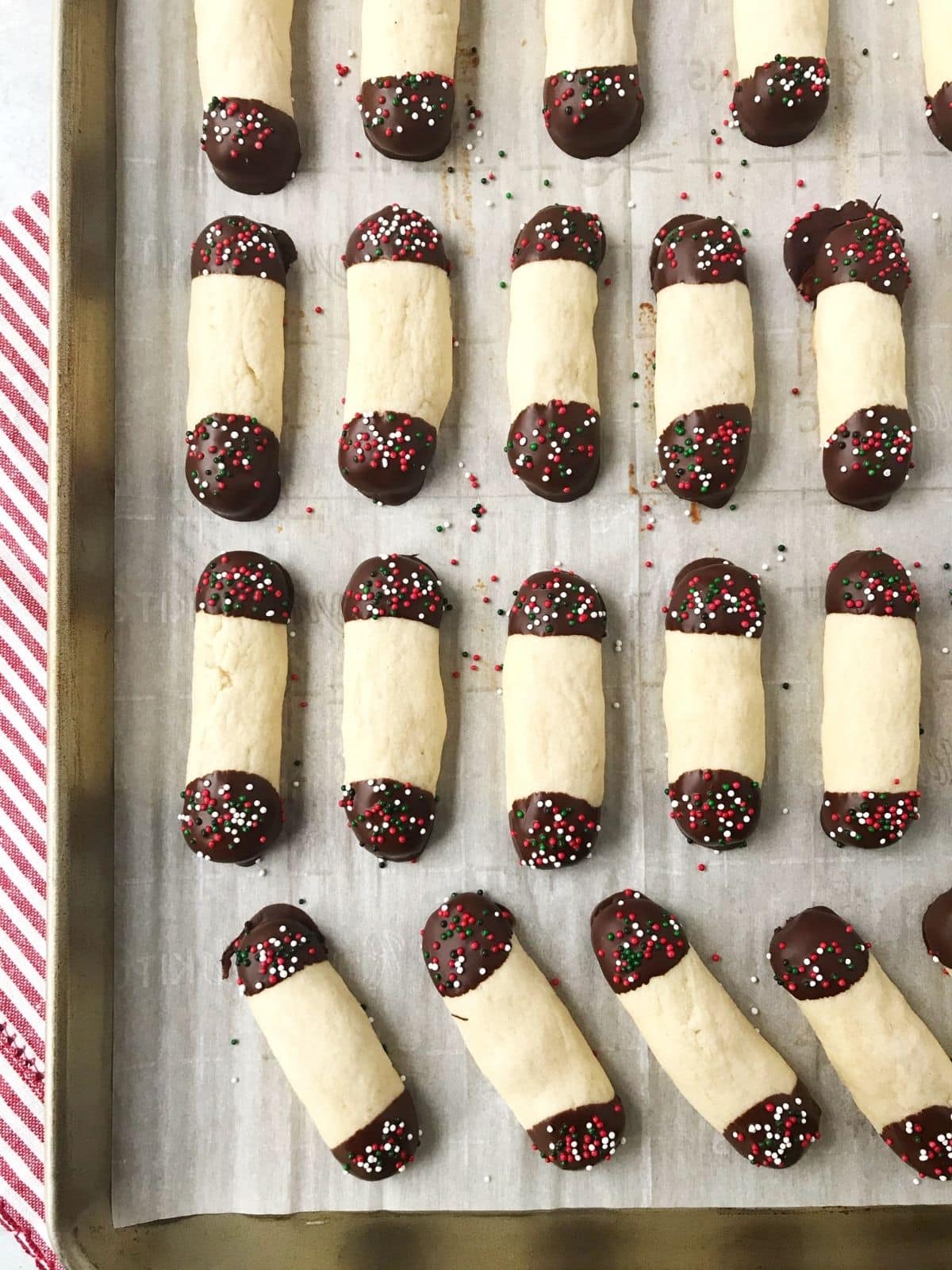 Chocolate Crinkle Cookies - these rich chocolate cookies are soft and chewy. The crinkled powdered sugar coating looks like snow!
Cupcake Christmas Tree - chocolate cupcakes formed into the shape of a Christmas tree. So fun and festive, this is the perfect centerpiece for a holiday buffet.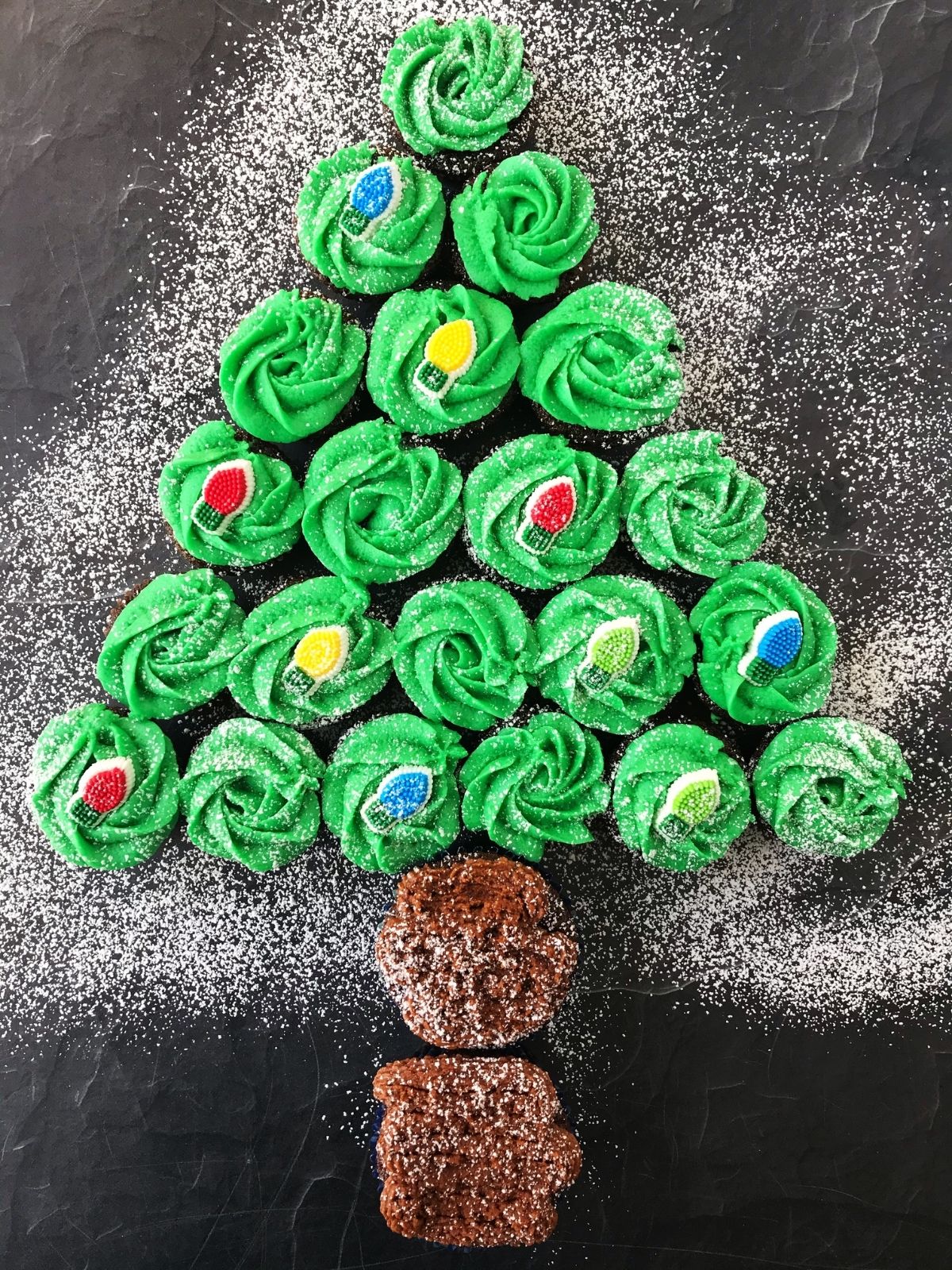 Serving and Storing
After all of this baking, serve these sweets up in style. These are some of my favorite serving options:
Keep cookies and other sweets fresh in airtight containers like this, this, or this.
If you try any of these recipes, please leave a comment below and tag me on Instagram @mycasualpantry. I love to see what you are baking!
For more holiday baking inspiration, check out last year's 12 Days of Christmas cookies.