12 Days of Christmas Cookies just wrapped up here on My Casual Pantry. If you missed it, I've included the complete list of cookies below with links to the recipes. Happy Baking!
1st Day - Best Peanut Butter Kiss Cookies - chewy peanut butter cookies topped with dark chocolate kisses
2nd Day - Chocolate Mint Chip Cookies - a twist on the classic with chocolate and mint chips
3rd Day - Santa's Whiskers Cookies - a buttery cookie studded with candied cherries, pecans, and rolled in coconut (the whiskers!)
4th Day - Cornflake Christmas Wreath - a festive marshmallow cereal treat shaped into a wreath; can also be made into individual wreaths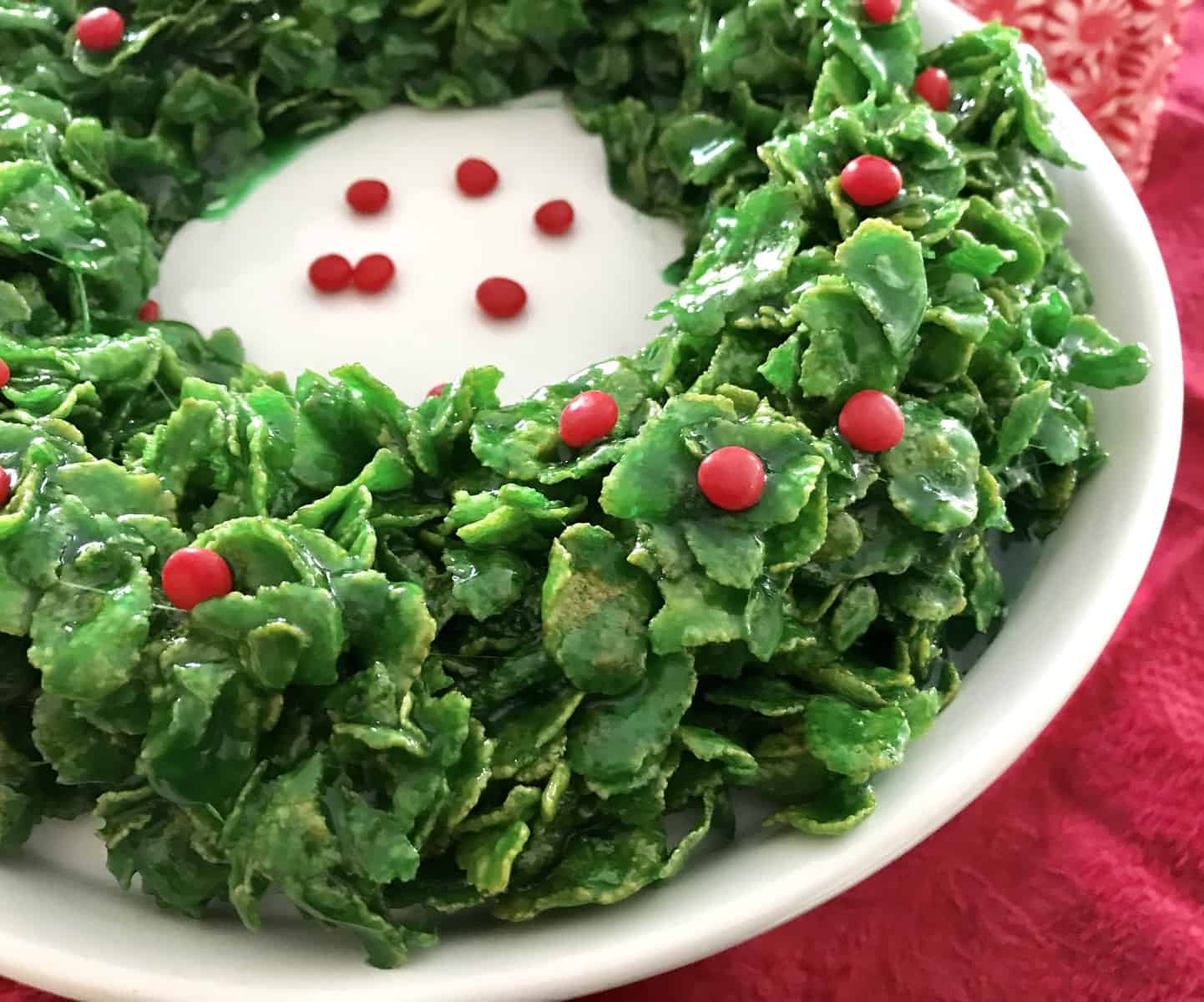 5th Day - Cornstarch Cookies - a buttery, melt-in-your-mouth almond-flavored cookie
6th Day - Divinity Surprise Cookies - minty meringue cookies filled with mini chocolate chips
7th Day - Magic Cookie Bars - a quick and easy treat with a graham cracker crust, sweetened condensed milk, coconut, and loads of chocolate morsels
8th Day - Pecan Tassies - mini pecan pies loaded with pecans in a brown sugar filling
9th Day - Candy Cane Cookies - delicious almond flavored cookies with a tender crumb shaped to resemble candy canes
10th Day - White Chocolate Gingerbread Cookies - chewy gingerbread cookies with a double dose of white chocolate - chopped white chocolate in the cookie and a white chocolate coating
11th Day - Orange Shortbread with Cranberry Frosting - festive shortbread cookies loaded with orange zest and frosted with an icing made with cranberry syrup
12th Day - Holiday White Chocolate Macadamia Nut Cookies - delicious white chocolate and macadamia nut cookies dotted with plenty of festive red and green sprinkles
Happy baking this holiday season! Please let me know if you tried a recipe by leaving a comment or tagging me on Instagram with #mycasualpantry.